What is America's oldest bike manufacturing firm?  If you are a regular Indian Autos Blog visitor then you would answer this correctly. It is the iconic Indian Motorcycles, the bike (Indian Scout) that is as famous for the Bonneville Salt Flats record as the rider Burt Munro himself is. In fact, the famous automotive aficionado Jay Leno considers it as one of his favorite.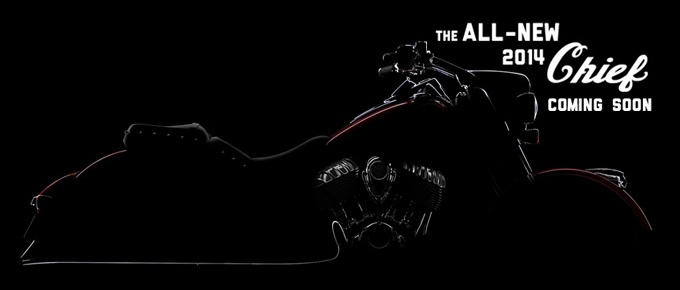 The Indian bikes were the unsung heroes of the World Wars and a symbol for youth and freedom way before the Harley Davidson era. And fortunately for this generation, the deceased veteran hero has been resurrected by Polaris Industries.
Here are some interesting facts about the legendary American marque. Indian Motorcycles was the largest bike manufacturer in the world in 1910 and it swept the podium clean at the 1911 Isle of Man TT.
Recently, Polaris Industries, who also own the fellow American cruiser specialists Victory Motorcycles, have planned to launch the all-new 2014 Indian Chief. The bike is to be powered by 'Thunder Stroke 111' engine, the name that itself sounds thumping.
The majestic cruiser is to debut at the Sturgis bike rally in the USA in August and will be simultaneously showcased in Australia. The success of the Indian bike is almost sure as the first 111 units of the "Original machines" that are destined down under have already been pre-booked.
This overwhelming response shows the determined legions that the Indian brand still commands. Just like in Australia, the manufacturer will retail the first 111 units with special "One Eleven Original Kits" that include a exclusive Indian Shirt, paper weight, belt and buckle, in all the important markets.
Now, the question of the hour is will the Indian be hitting the Indian shores too? Luckily, the answer is yes! The brand will be coming to India within a year or so. This means a serious clash of titans between Harley Davidson and Indian Motorcycles will take place in India as well as in the global market! Déjà vu!
[Source: Autoevolution.com]