The 2014 Hyundai i10 continues to be tested in India and many places abroad. The car is in it's final stages of testing, given that a global debut is being expected in September, at the Frankfurt Motor Show.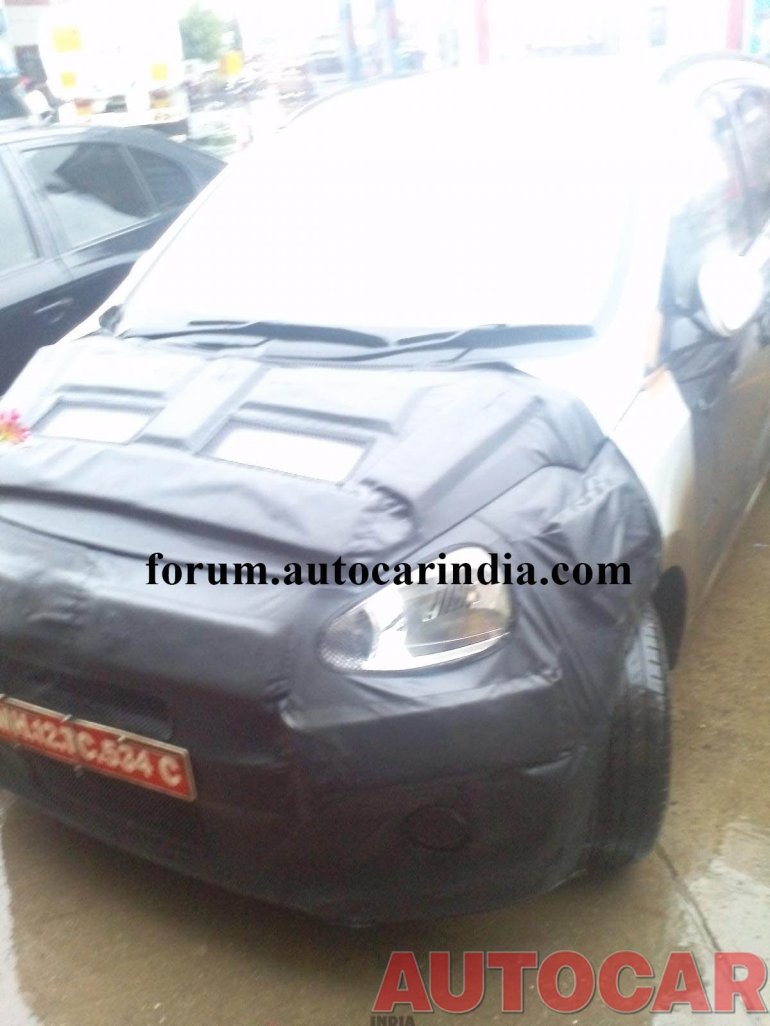 These spyshots were taken by Autocar Forum member 'Rssh' in the Mumbai-Pune expressway, where the car is said to be undergoing testing by ARAI.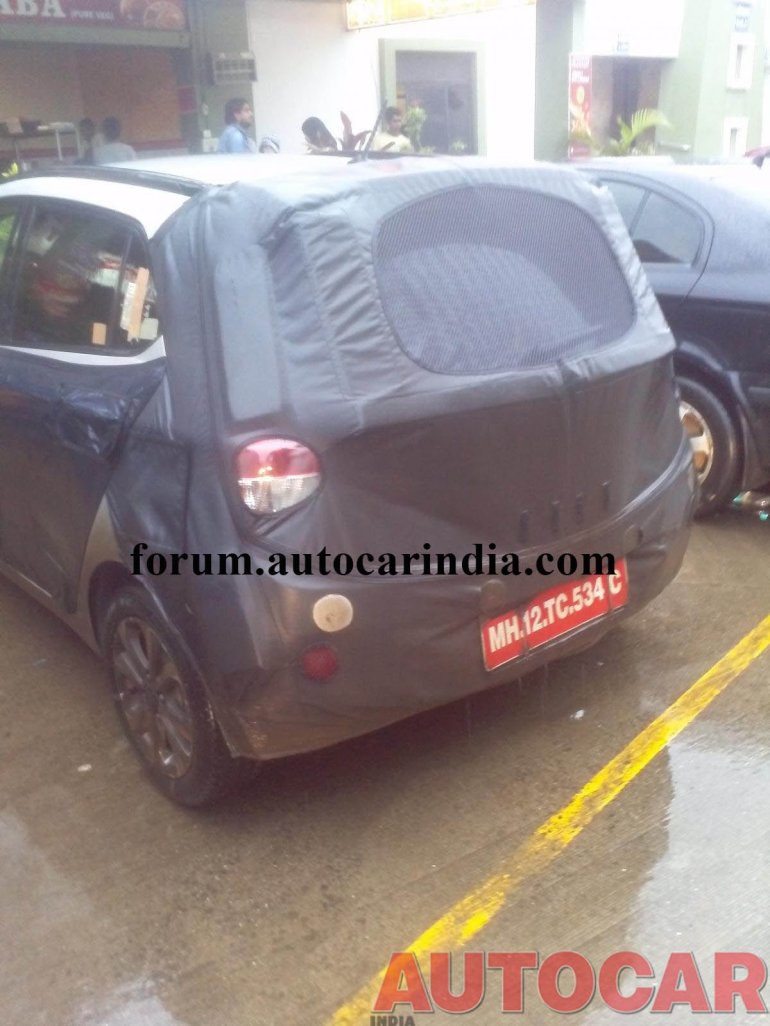 Head to Page 2 to check out the interior spy shots.
Take a closer look at these images and you can see the Red-Black dual tone interiors. The red color extends to some parts of the seats, the plastics surrounding the gearlever and some plastics on the dashboard.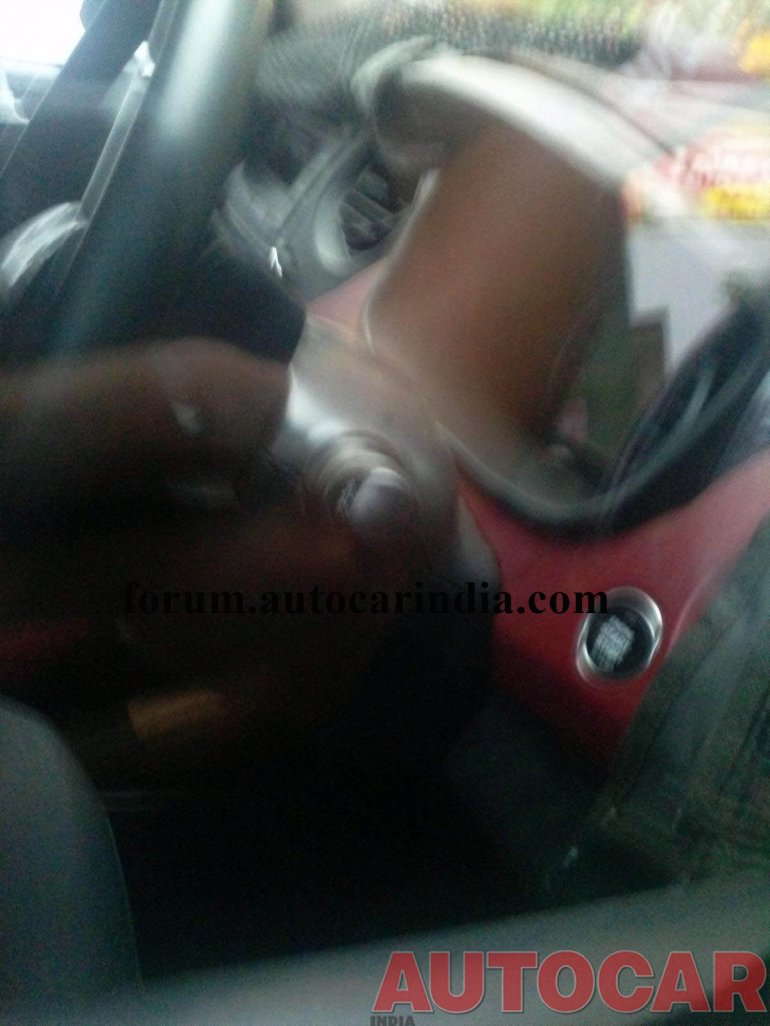 Another detail revealed through these images is the ignition Start/Stop button, on the right-hand side of the steering wheel. The 'Push-Button' starter is already seen on the i20 and Hyundai's bigger models. Being an advocate of the 'first-in-class features', Hyundai is likely to make the new i10 feature rich, by including these gadgets.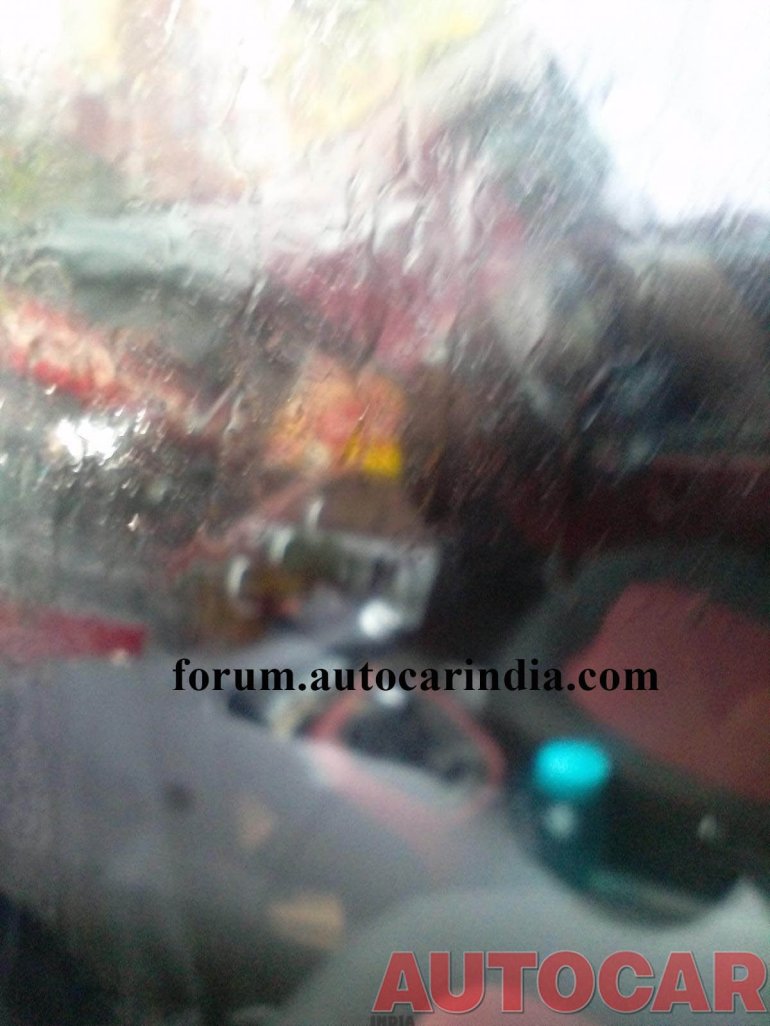 The overall interior design of the new i10 is more of an evolution of the current design, rather than a revolution. Certain elements that immediately distinguish the i10 (such as the dashboard mounted gearlever), will still be seen on the next generation model.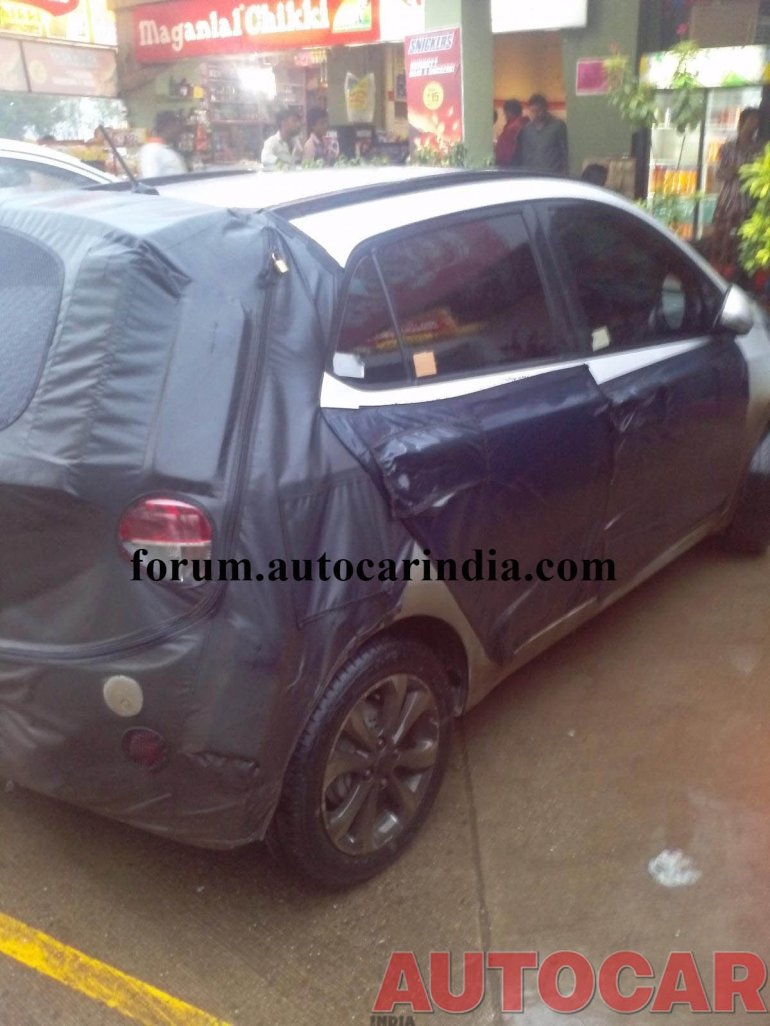 The Indian spec i10 is likely to have a different rear door and window design compared to the European i10.
After taking a look at these spyshots, I'm reminded a lot of the special edition iTech i10 that was launched earlier this year. It features a dual tone interior scheme (red-black with beige inserts) very much like the i10 caught on test. Was Hyundai India gauging the customer reaction and feedback for this sort of an interior scheme when they launched the special edition?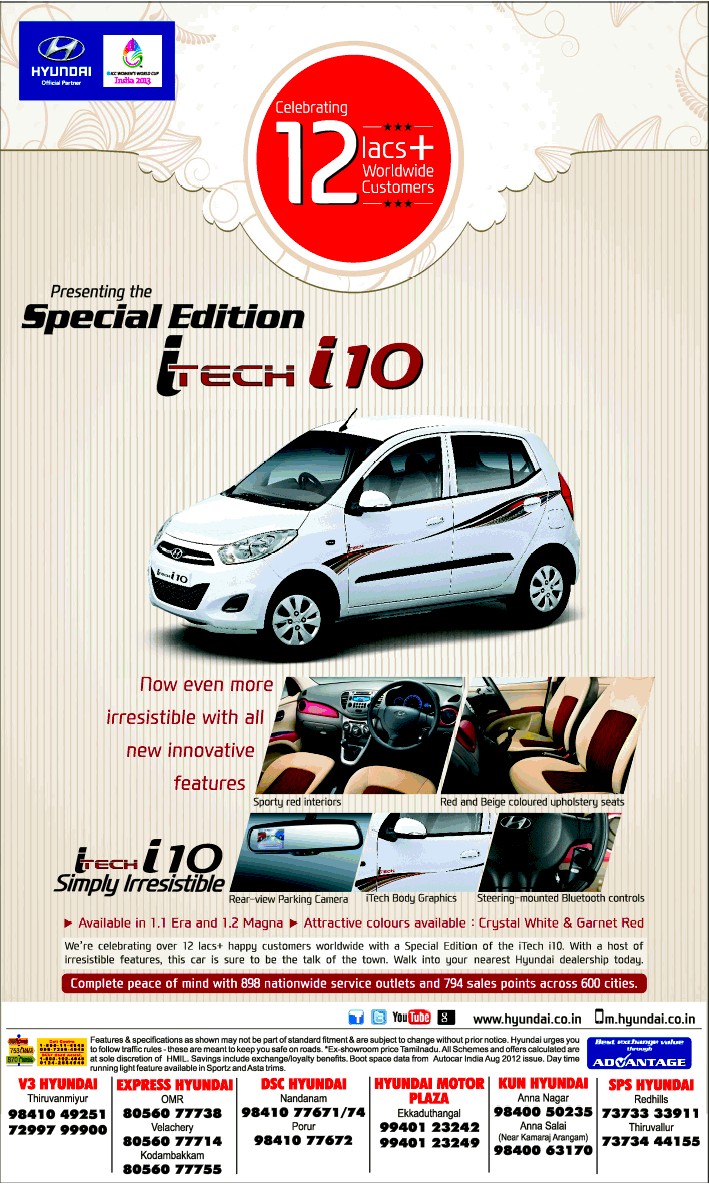 [Image courtesy - Autocar Forum]