The spy shots that you see here show the 2014 Hyundai i10 and the 2015 Hyundai i20 testing together in Korea. Lets talk about the i20 first.
Hyundai has already started working on the next generation i20 and we have seen the development prototypes testing in India as well. From the little detail that the camouflaged car reveals, we can check out how the C Pillar of the car would look like. Overall proportions are expected to remain the same as the outgoing model. The new i20 would be launched sometime in 2014.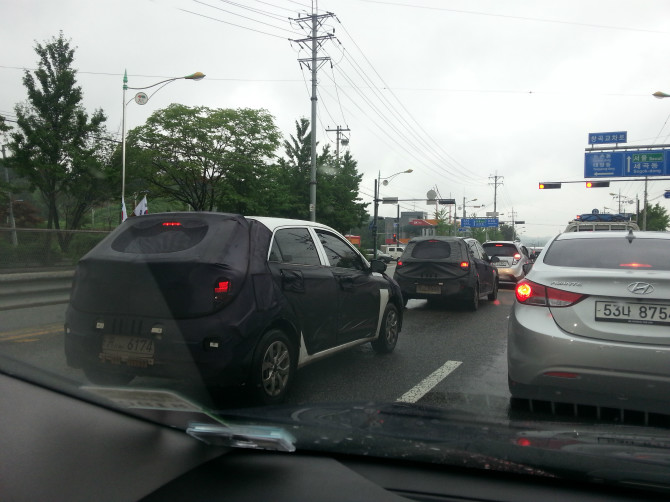 Now coming to the i10. The 2014 i10 that you see in these pictures is the model that we will get in India. You can tell by the black roof rails and conventional rear window. The European i10 on the other hand has an even smaller rear window and quarter glass which we will not see on the Indian specification model.
Check out our exhaustive coverage on the 2014 Hyundai i10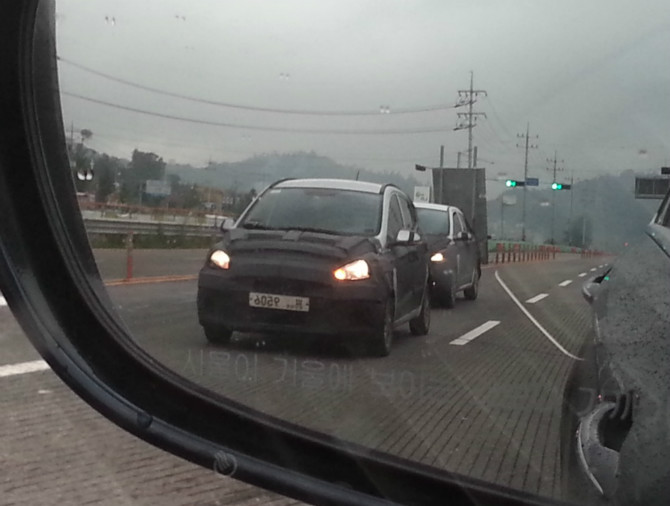 Earlier it seemed that the world debut of the i10 would happen at the 2013 Frankfurt Motor Show, but now it seems that Hyundai India would launch the new i10 even before September. The new i10 will coexist with the old i10 and would be positioned below the i20. Hyundai could get creative and call it the i15. When it arrives, the new i10 would present the 1.1-liter CRDi engine in India.
[Images from Bobaedream]