Hyundai have brought along the 2014 Genesis to the Detroit Motor Show. Unveiled in November last year, the Genesis is the first Hyundai to sport the company's Fluidic Design v2.0 language. At the same motor show last year, the Genesis was previewed through the HCD-14 concept.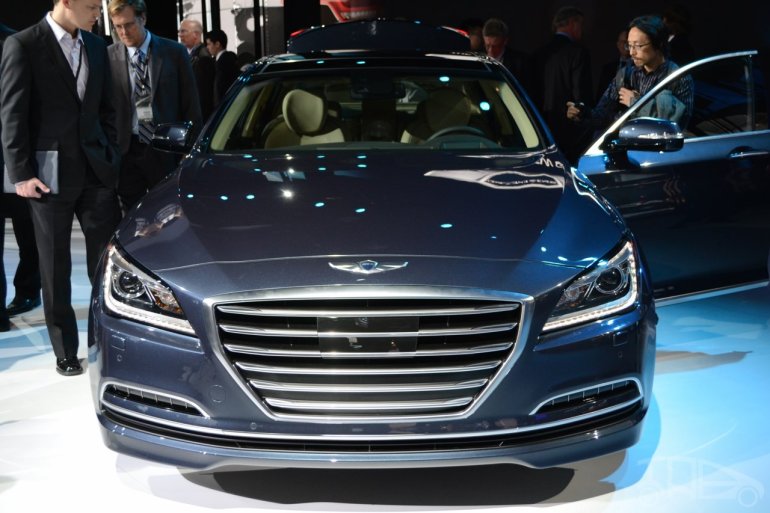 The Genesis went on sale in Korea with four engine options. The base motor is a 3.0-liter V6 producing 257 PS and 31 kgm of torque. Two other V6 engines in the range are a 3.3-liter V6 capable of 282 PS and 35.4 kgm, and a 3.8-liter V6 with 315 PS and 40.5 kgm.
The top-end engine is a 5.0-liter V8 producing 425 PS and 53 kgm of torque. This engine is capable of accelerating the Genesis from 0-100 km/h in just 5.4 seconds. The Genesis measures 4,990 mm in length, 1,890 mm in width, 1,480 mm in height and has a wheelbase spanning 3,010 mm. Further details are available in the press release below.
2014 Hyundai Genesis Image Gallery
2014 Hyundai Genesis at NAIAS 2014 - Press Release
[Head to SlideShare if you're unable to view the document above.]