The 2014 Hyundai Elantra has been testing in South Korea and quite a few spyshots of the test mules have been shown to you already.
The refreshed D Segment sedan is expected to make its debut in South Korea on August 24th. Here is a spyshot which reveals the interesting taillight detailing.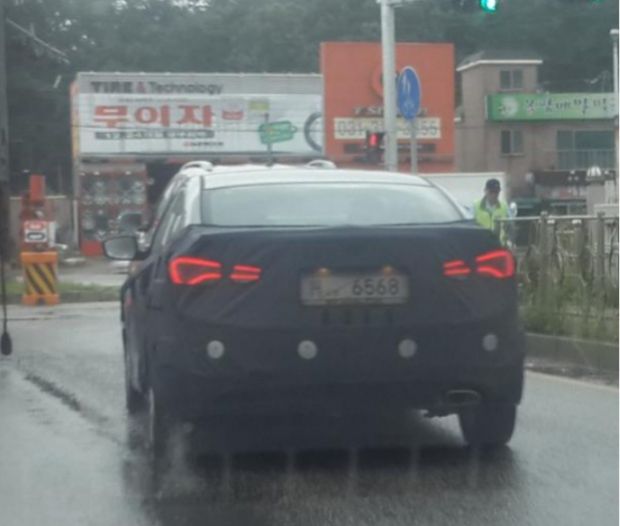 The shape of the rear combination light hasn't changed but the new light elements are tastefully designed. The rear bumper is likely to under go subtle revisions.
Up front, the attention to detail of the headlamps is vastly improved and the new Elantra features HID projector lamps. Of course the bumper will be new and the front grill would feature slight reskinning.
The Hyundai Elantra still appears fresh among rivals thanks to the Fluidic Sculpture design language. Hence the South Korean automaker has played it safe by not changing the design dramatically in its mid-life refresh. The interior would likewise remain largely the same.
The 1.8 litre petrol engine and the 1.6 litre diesel engine would continue undisturbed. The petrol motor produces 150PS while the oil burner makes do with 128PS. Both engines come mated either to a 6-speed manual or an automatic gearbox.
[Source: Auto.hankyung.com]