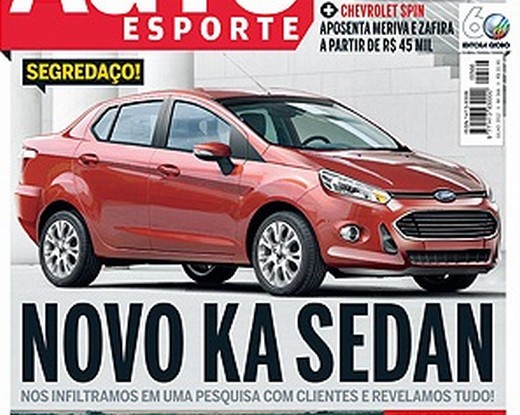 So what if Ford India couldn't launch the Fiesta hatchback due to cost reasons? They have a new small car coming up in 2014 that slots beneath the Fiesta that can compete with the Swift. This small car is allegedly styled like the Ford Start Concept that premiered a few years ago in China.
The mini car is built on the Ford global B-Platform (that the Fiesta is based on) and is reported to be the next generation Ka.
Another secret development that is slowly coming to light is a sedan version developed to go with the new small car. The Ka sedan is a miniature version of the Fiesta sedan that is under development in Brazil.
A sub-4 meter product could take advantage of the small car excise benefits in India.
The new KA twins will use the Fiesta's engines and mechanical package. This means the 1-liter Ecoboost, Powershift DCT and the electronics can be carried over to the smaller Ford.
Here we see a rendering of the 2014 Ford Ka sedan by Auto Esporte, a Brazilian auto publication. Auto Esporte expects the new Ford model to break cover before the end of next year. This model will finally let the original Fiesta hang up its boots in India.
The Swift and Etios twins better watch out for this launch.
[Source - AutoEsporte]