Greek automobile blog specializing on Renault products, renaultnewsgr.blogspot.com, carries renderings of future Dacia cars such as the Duster facelift, Lodgy MPV and the all-new Logan. The Duster facelift, according to the website, arrives in 2014 with a new front. Artist drawings of a Duster-based pickup truck, low-cost Citadine and the Logan MCV facelift are also presented in the same blog post.
If there are any mechanical or electronic supplements to the facelift, it is an educated guess that it will spread to the Renault version.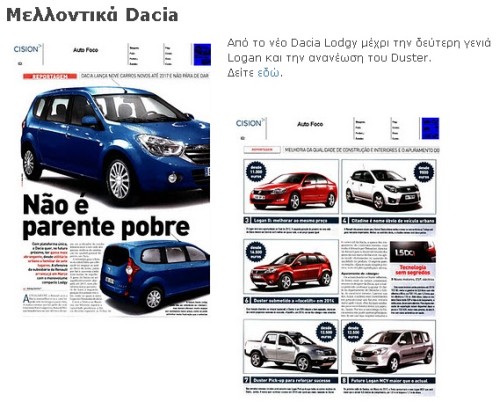 Renault brings the Duster to our market in mid-2012 with the 1.5-liter CRDI engine producing 85bhp power. The RHD model manufactured at the Renault-Nissan alliance plant in Chennai also features on the list of export models.
[Source - Renaultnewsgr.blogspot.com]