The 2014 BMW X5 M50d is a diesel SUV that has earned the prestigious M badge! The car world premiered at the 2013 Frankfurt Motor Show alongside the rest of the 2014 X5 variants.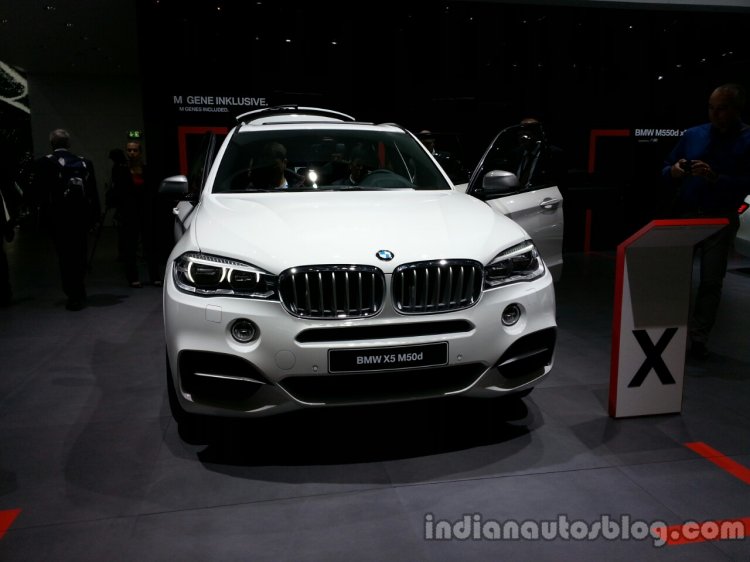 So what makes the X5 M50d so fast? The answer is a 3.0-litre diesel engine which turns out to be the world's most powerful in-line six-cylinder diesel! The oil burner churns a hefty 381bhp and an earth moving torque of 740 Nm, thanks to tri-turbocharging!
Coupled to an 8-speed automatic transmission, the motor propels the SUV from 0-100kph in just 5.3 seconds. BMW claims fuel consumption of 6.7 litres/100km (14.9kpl). The performance diesel SUV emits 177 g/km of CO2.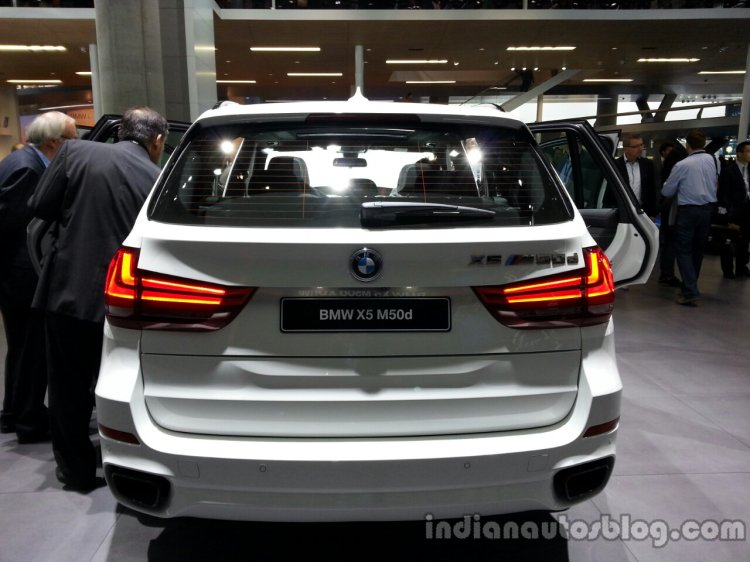 The car is bestowed with a sophisticated Adaptive M Suspensions system which is explained by BMWs press release in an even more sophisticated way. We suggest you read through the press release in the next page to understand exactly what they say.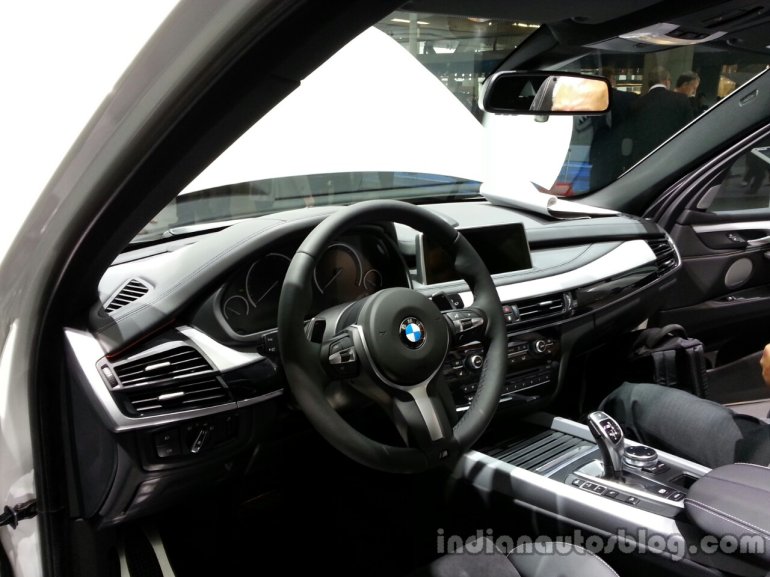 Visual differentiation comes from bigger alloy wheels, chunkier tires, an exclusive bumper design, twin exhaust pipes and a badge at the rear.
The 2014 BMW X5 is all set to go on sale in Europe on November 16th.
More details can be found in the press release on Page 2.
2014 BMW X5 M50d Image Gallery
2014 BMW X5 M50d At The Frankfurt Motor Show - Press Release
[Can't see the press release above? Head over to Scribd]