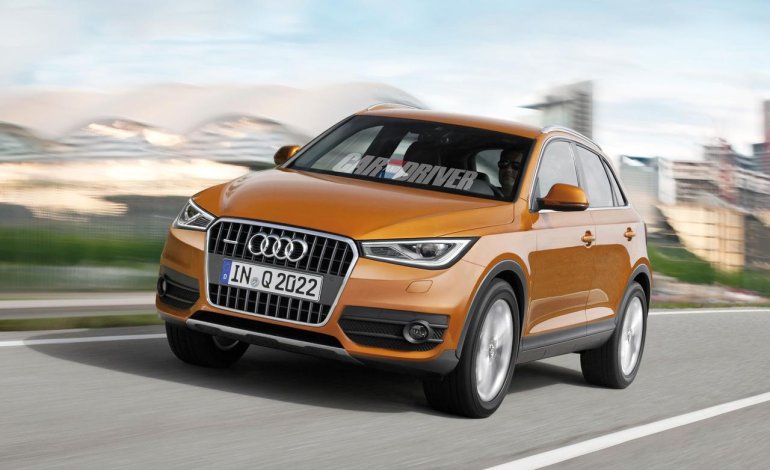 We live in a sort of Renaissance, this age belonging to the automobiles.
New segments are being created, existing segments are revolutionized, and new cars are hitting the scene like pimples popping on a teenager's face.
This can be credited to vast amount of sales potential in emerging markets, urbanization, saturation levels for traditional bodystyles, changing lifestyles and attitudes, breakthroughs in manufacturing processes and tightening emission standards.
Today we present one prospective car - a mini-crossover in a space Audi has never been present - the Audi Q2 - which Audi India is already finding hard to let go.
CarandDriver brings us a new rendering of the Audi Q2 crossover. This will be Audi's smallest crossover ever. We have some interesting information at hand of the upcoming sensation:
Audi Q2 will be based on the A1 hatchback platform (AO platform) and will sit under Audi Q3. Some sources say that it may be based on blend of the A1 and MQB platform.
The idea behind the Q2 is to offer the practicability of an SUV for congested cities blended with the luxury of Audi.
It will be offered in front wheel drive architecture. But four-wheeled drive (with an electronic  differential) will be offered as optional for mild off-roading.
The Audi Q2 will be available in five engine options
1.4-liter TSI petrol engine rated at 125hp
1.4-liter TSI petrol engine rated at 185 hp
2.0-liter TDI diesel engine rated at 115hp
2.0-liter TDI diesel engine rated at 177 hp
A super powerful 2.0-liter TDI diesel engine with 220-hp exclusively for the performance version dubbed SQ2.
Power will head to the wheels through 5- or 6- speed manuals or dual-clutch transmissions.
Competition is present in the form of Nissan Juke, Mini Countryman and the upcoming three-door Mini Paceman.
A concept version of the Audi Q2 will be showcased at the upcoming Paris Motor show and it will head to production in 2014.
[Source: www.caranddriver.com]