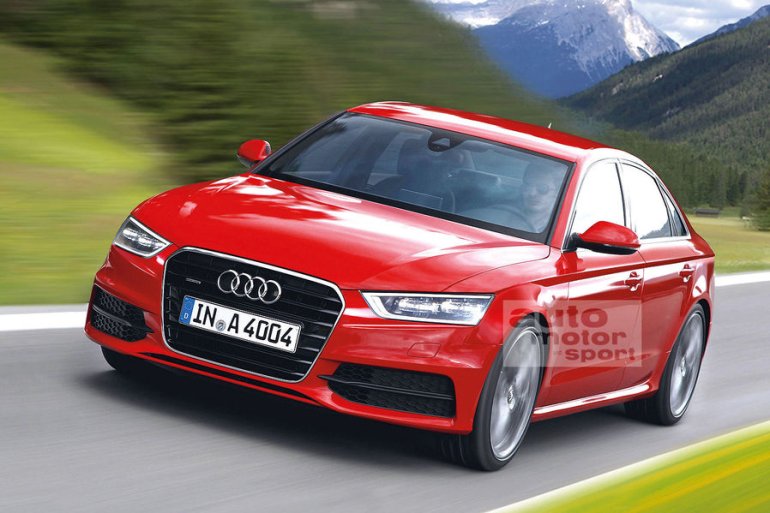 Auto Motor and Sport  reveals some juicy details of the upcoming all-new Audi A4. Note that this is not the facelifted Audi A4 that the company recently launched in India. We are talking about the all-new Audi A4 that is expected to debut in 2014.
Although the Audi A4 is a very successful model in India, in homeland Germany, the Audi A4 has been overshadowed by the BMW 3 Series and Mercedes C Class.
Audi plans to rectify the imbalance by making the 2014 Audi A4 sportier and dynamic.
Audi design chief Wolfgang Egger plans to improve the aerodynamic efficiency of the A4. He also reveals that the car will feature an upright 'three-dimensional' grille as well as better defined wheel arches. The idea is to make the A4 look more muscular and aggressive.
Although engine options remain unconfirmed, but Auto Motor and Sport believes that we would get
1.4 TFSI with 120 hp
1.8 TFSI with 178 hp
2.0 TDI with 148 hp
The publication also believes that a plug-in hybrid variant with an electric-only range of approximately 50 km (31 miles) is on cards.
The all new A4 is expected to debut sometime in 2014.
[Source: auto-motor-und-sport.de]