This should comes as no surprise to IAB viewers that the current Santa Fe is all set to bid adieu to this world and a new boy will take its place. The current Santa Fe is a second generation model which was introduced way back in 2007 and carries the old design language. The all new Santa FE (which may be called as the ix45 in select markets) adopts the new Fluidic sculpture design with a slight twist.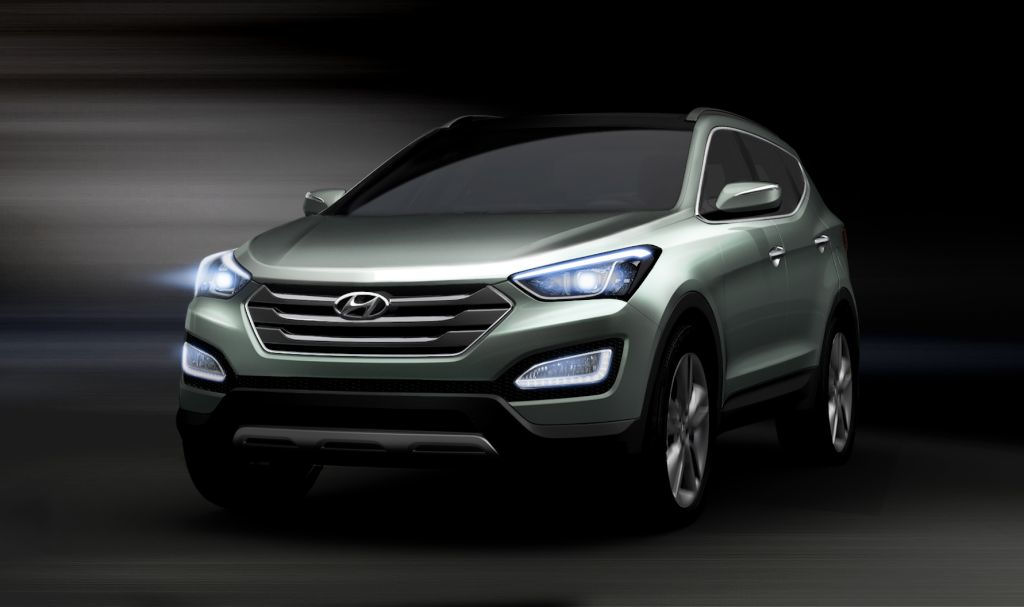 Hyundai calls the new design of the Santa FE 'Storm Edge' and claims that it is an evolution of the fluidic design. The two renderings were posted by Hyundai on their official twitter account yesterday. As expected, the 2013 Santa Fe will get a much sharper design to keep up with the rest of the family line up. However, you shouldn't be surprised with the official renderings either.
Back in January, two spy shots were released of the production ready vehicle which we have comprehensively discuss over here. The official renderings do reveal a surprisingly detail.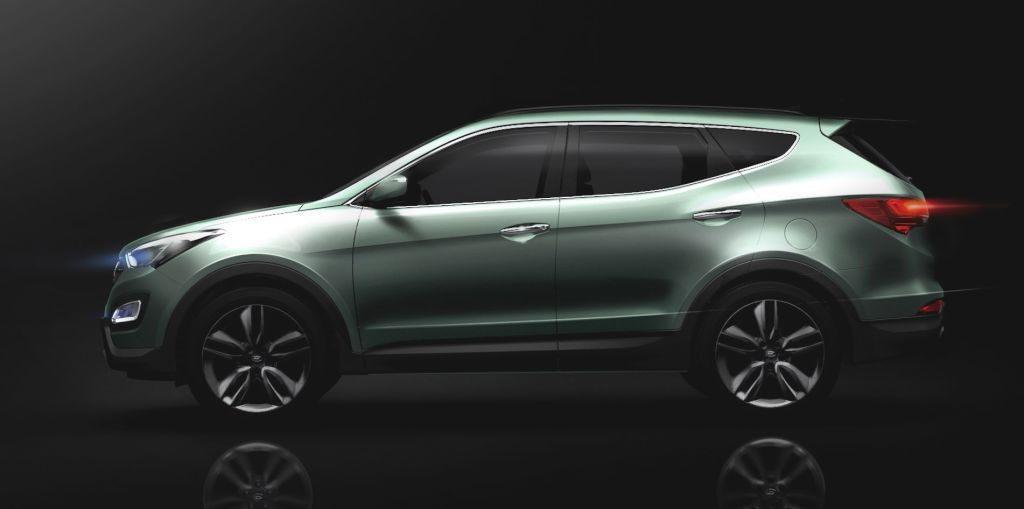 Looking at the side profile, it seems that the new Santa will be a 5 seater model and not a 7 seater one. Although Hyundai may choose to extend it to a 7 seater model for select markets.
The new Santa Fe will powered by a turbocharged 2.0-liter, four-cylinder petrol engine with 274 hp and 364 Nm of torque. A Euro6 2.0-liter diesel engine rated at 150HP will also find a home under the hood. The official debut is expected to happen at the New York Auto Show.
[Source: twitter.com/Hyundai]