Before wondering since when did IAB diversify into electronic gadgets, let me clarify that the Samsung referred in this article is the South Korean carmaker who is under the Renault Umbrella and SM3 is what we know as the Renault Fluence.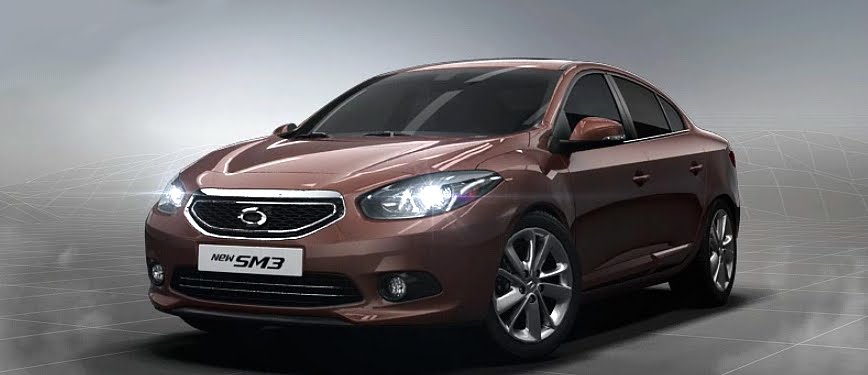 While the new facelifted Fluence is expected to be in attendance either at the Paris Motorshow this September or at Geneva next March, the official images of its South Korean sibling has been released, giving us clues of what we can expect in the new Fluence.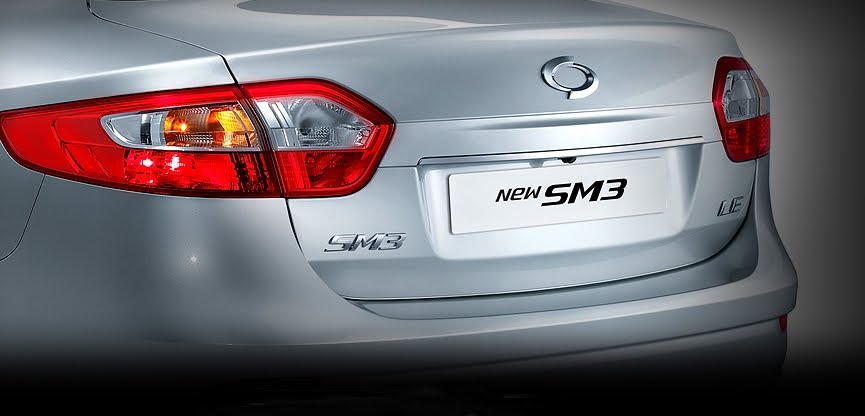 Doing justice to the facelift is the new trapezoidal, mesh type grille (like the Koleos) with double chrome trim, which replaces the old slot like one. The bumper is re-profiled as well and the lower air-dam is now detached from the fog lamp housing and gets two chrome strips, giving the front fascia a modern appeal. Shape of the headlamp is intact, but gets a blue tint, but whether it'll be carried over to the Fluence, is remains to be seen. With the new car, Samsung says it's targeting the young drivers.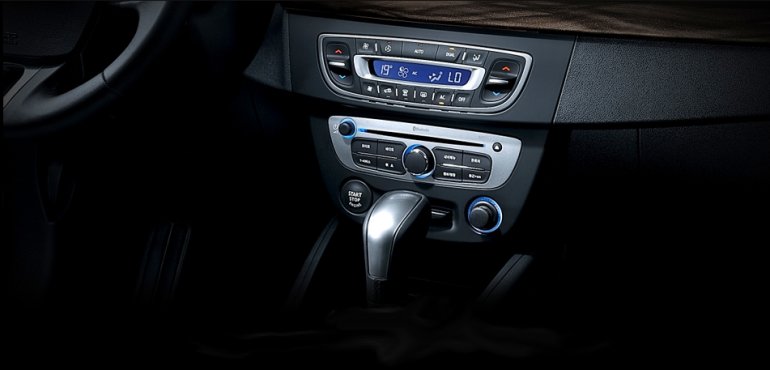 At the rear, except for the small crease above the license plate enclosure and blue tint for the reverse lights, nothing is new. On the inside, the SM3 gets new console for stereo, which looks ergonomically better to use, with giant buttons.
The facelifted SM3 is the first car to get the Nissan's 1.6 litre H4MK petrol engine which develops 117 bhp. Also on offer is 2.0 litre, 140 bhp petrol motor. The car comes with both manual and automatic transmission, the latter being the X-CVT (X for Xtronic), which gets an extra auxiliary gear to improve efficiency. The powertrain choice for the India-bound Fluence facelift cannot be ascertained today but we're not expecting any changes.