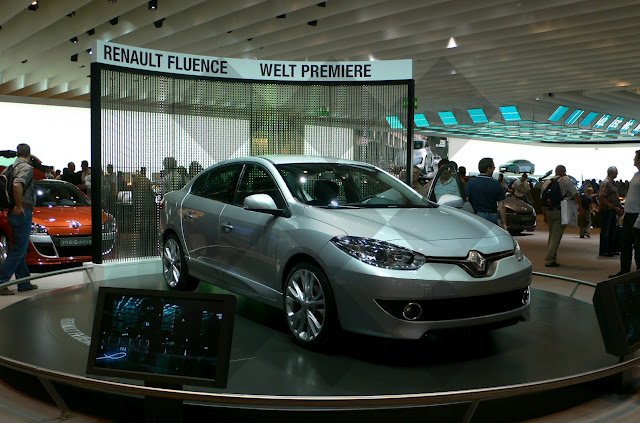 Just a week back we brought you the exciting news that Renault Fluence will be facelifted soon. Now, we get you an official confirmation that the facelifted Renault Fluence will be launched at this year's Paris Motor Show.
The new Renault Fluence will features an all new front fascia. Sources have also confirmed that the new design language, which previewed on the Zoe concept and executed on the new Clio, is expected to feature on the Fluence as well.
This would mean that the Fluence would feature a massive Renault Logo integrated in the front grill. Redesigned headlamps and bumper will also be a part of the facelift. The rear bumper will be unchanged but the tail lamps will feature a few tweaks.
As you can see from the image posted here, the 2013 Renault Fluence gets a makeover matching our description. The authenticity of this image can be questioned, but from what we read, a preview was held already to a select group of people in Europe.
Renault will also update the interior and engine line up, so expect new powertrains or tweaked motors to make it to the new Fluence. We will have to wait until the Paris Motor Show for some official details.
[Source: Car.blog.br]