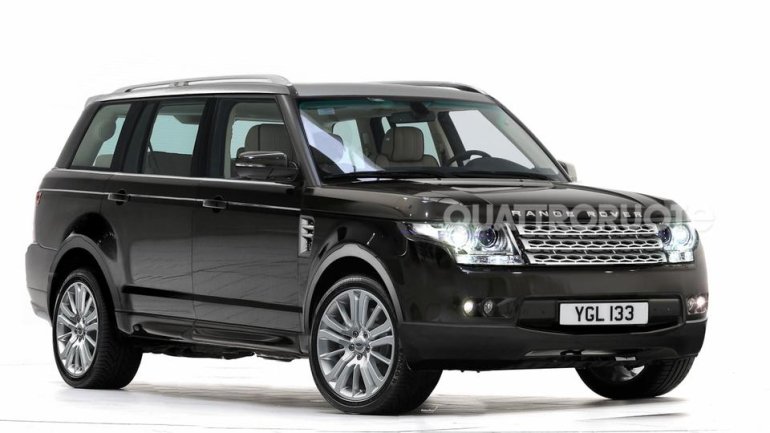 The latest spy photos of the scantily clad Range Rover has led Italian publication Quattroruote to put together a render.
The new Range Rover is a completely new model with 360° changes. These changes are technical as well as cosmetic. There are some breakaways like the headlights which are clearly inspired by the Evoque, with a dynamism unknown to previous generations.
The body is much more slender and lighter, while maintaining the current model's stance and presence.
Through the usage of aluminium in the body, Land Rover were able to cut down weight drastically. The incoming model is almost 400kg lighter and is able to run on downsized engines and hybrid powertrains leading to lower fuel consumption and emissions.
Read a detailed article on the expected changes on the new Range Rover
The new Range Rover will be unveiled at the Paris Auto Show in September.
[Source - Quattroruote.it]