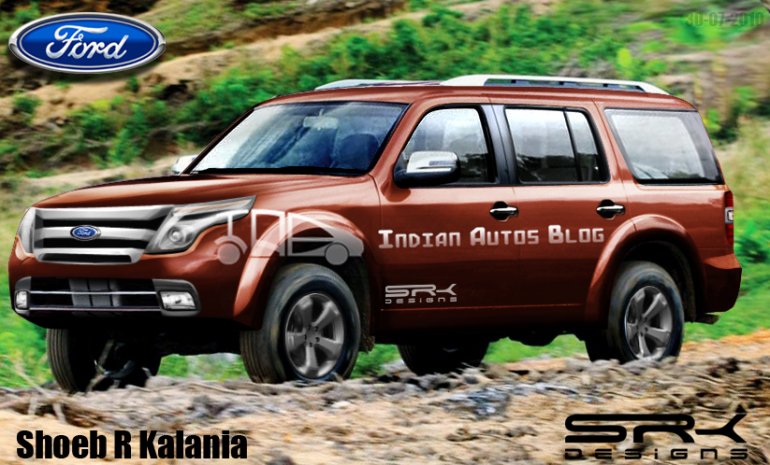 With Ford rapidly developing the next generation Ranger pickup truck for global markets, we feel it is only a matter of time before Ford comes out with an all-new Endeavour SUV based on it.
The Ford Endeavour is several years old now, and a year back, it received a major cosmetic makeover to keep it in line with the competition. The refreshed Endeavour today, is in a better position than it was before the launch of the Fortuner. People who are sick of the ever-lasting queues outside Toyota showrooms to drive home a Fortuner, have reversed out, and driven into a Ford showroom to pickup this beast.
The Endeavour hasn't set the sales chart on fire. It's been a good choice for politicians who want to muscle their way through traffic in comfort. It's offers generous amounts of luggage and leg space. Its fuel efficiency is not all that bad. It looks like a washing machine with wheels from certain angles which is exactly what the Ford designers need to address with the new Endeavour.
Ford cannot make the new Endeavour round and curvy. The change in design cannot be drastic. If you brush, shave, polish, curve and round the design, you might end up with a Captiva. Not good.
We think Ford will start designing the new Endeavour with the sketches of the existing car. They could transfer some kinks, lines and muscles from the Explorer SUV which they've re-created and launched in America. The design language could be same given both the vehicles are meant for severe mile munching or load hauling.
The new Endeavour, according to our estimates, will be in India by 2013.