Luckily the Dacia Logan lives on in India as the Mahindra Verito. It has already seen 8 summers in Europe (one lifecycle) and Dacia have planned to improve the car in every respect.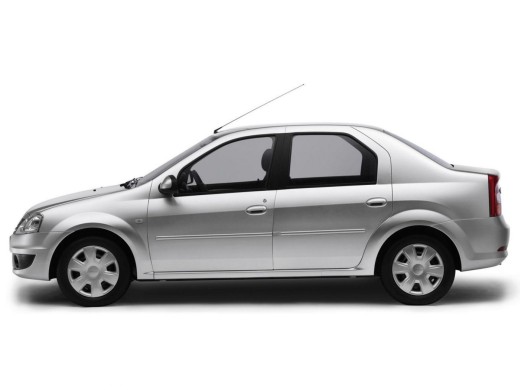 For the rebirth, Dacia has borrowed parent Renualt's Fluence platform that's one size bigger than the current underpinning, and asked its creative team to come up with design language that is not Greek or Latin.
The Logan II will be what the current model couldn't be. The Logan was designed and developed for markets like Romania where farmers use it to carry potato bags, but to the surprise of everyone, the model did well in mature markets such as Germany. Dacia kept the body panels flat as they were cheaper to make and more numbers could be stacked atop each other in a container while transportation to a CKD plant, saving cost and time.
Dacia also designed mirrors symmetrically and deleted heavy electronics. The car was built out of components that were lifted from retired Renault models.
Testing of the 2013 Dacia Logan in its production-ready form has just started in Europe. The camouflage on the proto sits like a gift wrap, not giving away a single detail. We had earlier reported that the Logan could be a redesigned Fluence, but from these pictures we're able to infer that it may not be true (thankfully). The front end follows the tone set by the Lodgy, touted slowly to become the face of all Dacia cars.
Dacia is likely to continue using the 1.5L diesel engine, while a 900cc petrol engine could join in next year. The second product of the same platform is the brand new Sandero that hits the UK market in January 2013 to complement the Duster.
Dacia could present a concept car at the Paris Motor Show this year and unwrap the production model at Geneva 2013. Soon after the car will be turned into a Renault even after which its Indian debut is looking skeptical. Remember that Renault have already finalized the Scela (rebadged Sunny) to compete with the Etios, Verna and Rapid.
[Head over to WorldCarFans.com for the images]