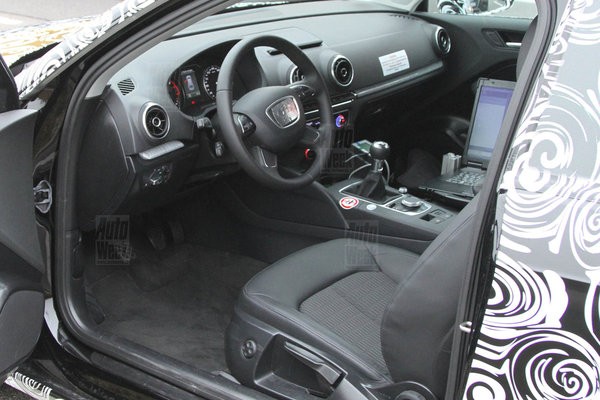 Audi India's next rival-busting weapon after the Q3 is undoubtedly the next generation A3. The sedan concept displayed at this year's Geneva Motor Show is the addition that could catapult Audi India into five-digit yearly sales.
The first variant in the A3 series is the hatchback spied during cold weather testing in Europe. The interior layout and components is same for different body styles, so we can ignore the hatchback body for this image. It somewhat stays true to the concept car's interior with jet thruster inspired air vents, large dials and expanded MID tucked between them.
Audi is expected to drop the familiar two-liter diesel engine under the A3's hood. They have a wide selection of petrol engine to pick from. Testing of the sedan model is expected to start in 2012 with market introduction scheduled for mid-to-late 2013.
[Source - AutoWeek.nl]