Sep 14, 2012 - 2:45pm IST
Filed under
BMW
Concept Active Tourer is BMW's way of breaking tradition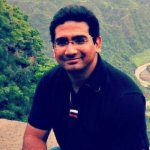 Kaustubh Shinde, They say sooner or later your passion finds you. Sometime in late 2009, I started writing for IAB and ever since then it has been a roller coaster ride for me. An amazing experience that has taught me a lot, taken me to new places, driven some great cars and met some amazing people. When you don't find me on IAB (very rarely), you will find me either at a coffee shop or an eatery or at the nearest gadget store. Hope you enjoy IAB as much as we do!
First ever front wheel drive vehicle, first ever transversely mounted engine, first ever three cylinder engine – the Concept Active Tourer shows shifting tides at the Bavarian automaker's boardroom.
BMW has revealed the press shots of the Concept Active Tourer which will later spawn into the BMW 1 Series GT.
BMW describes the Concept Active Tourer as the "first in the premium compact segment to combine comfort and space functionality with dynamic performance and style."
BMW believes that the compact luxury car market is expected to grow exponentially. To enter this growing space, BMW has outlined a slew of compact FWD models for launch in the coming years. The Concept Active Tourer previews BMW's FWD ambitions.
Unlike any MPV we have seen before, the BMW Concept Active Tourer's extremely exciting and sporty, much more awesome than the Ford S-Max. It is a typical one box shape like the BMW 1 Series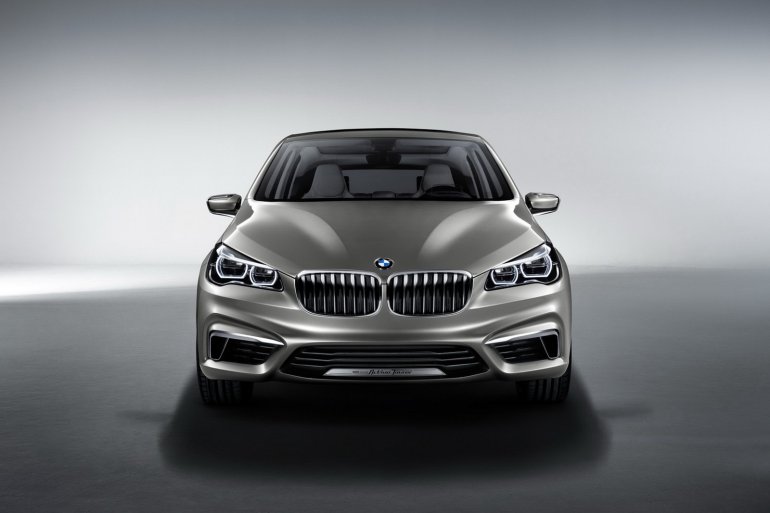 A short nose with an aggressive front fascia, a prominent kidney grille and sweptback headlights are the key highlights. Vents in the front bumper channel air over the front wheels to create an 'air curtain' and reduce drag at speed.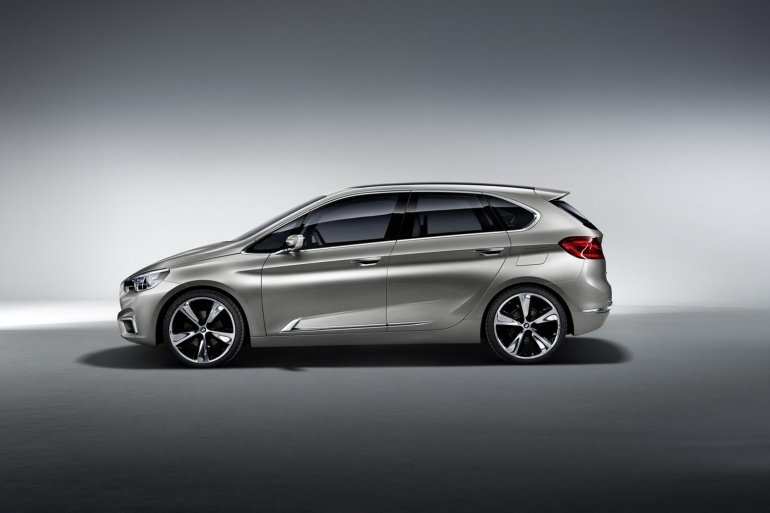 The side styling is crisp and effective and does not have any bulk despite its height. The 20-inch alloy wheels might not make it to the production model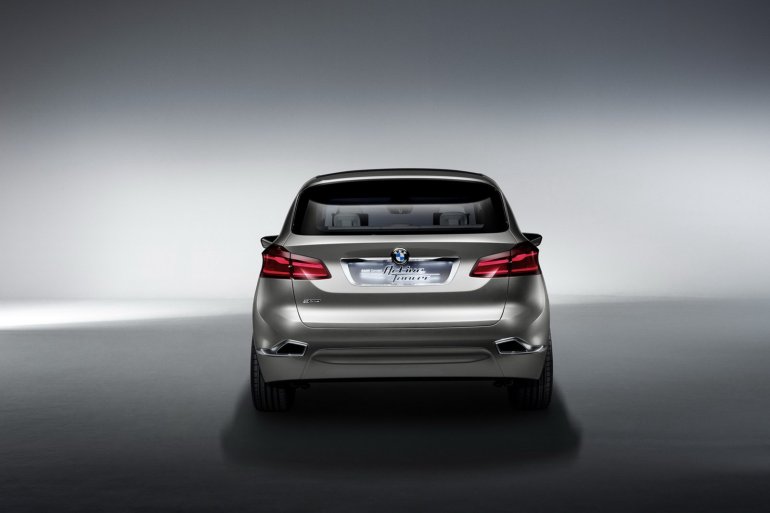 The rear is very simple yet very elegant thanks to the captive exhaust outlets embedded in the rear bumper. 'Aero blades' at either side of the rear window push air inwards.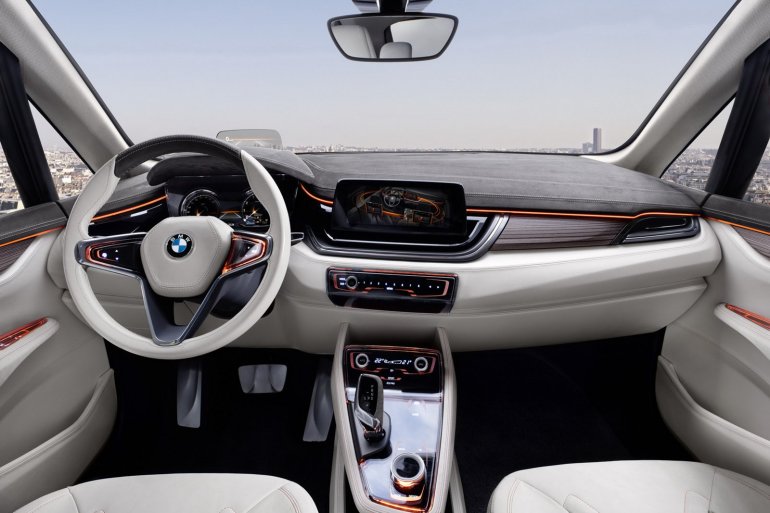 The interior is very futuristic and also might not make it to the production model. Being a MPV, it has five seats which provide a slightly raised, MPV-style seating position. Rear seat backrest has a 40/20/40 split and the seats can completely fold down for additional boot space.
A very interesting feature is the 'Cool Shade' technology. It is similar to the Magic Sky Control technology from Mercedes. Here is how it works - particles within the roof react to an electrical field so the driver or passengers can change it from light to dark at the touch of a button.
The Concept Active Tourer sits on all new FWD platform (UKL1 platform) that will be the basis for the next Mini, which is due late next year. The dimensions of the car are: 4,353mm length, 1,834mm width, 1,560mm height and 2,670mm wheelbase.
[can't see the video above? Head over to Youtube]
It's powered by BMW's first ever 1.5-liter turbocharged three-cylinder engine driving the front wheels, and a synchronous electric motor that acts on the rear axle. With a combined output of 188hp, the Concept Active Tourer can sprint from 0-100km/h in under eight seconds and on to a top speed of 200km/h.
[can't see the video here? Head over to Youtube]
Here is the good part about the Concept Active Tourer – it will soon go into production to rival the likes of Mercedes B Class and Volkswagen Golf Plus.
If the Mercedes B Class strikes a chord with Indian masses on the 18th of September, we have every reason to believe that BMW 1 Series GT will be India bound, making it two sports tourers for about 25 lakh rupees.
[Source: BmwBlog.com]