Jul 18, 2012 - 12:28pm IST
Filed under Renault, Renault Duster
Renault Duster Driving Review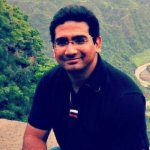 Kaustubh Shinde, They say sooner or later your passion finds you. Sometime in late 2009, I started writing for IAB and ever since then it has been a roller coaster ride for me. An amazing experience that has taught me a lot, taken me to new places, driven some great cars and met some amazing people. When you don't find me on IAB (very rarely), you will find me either at a coffee shop or an eatery or at the nearest gadget store. Hope you enjoy IAB as much as we do!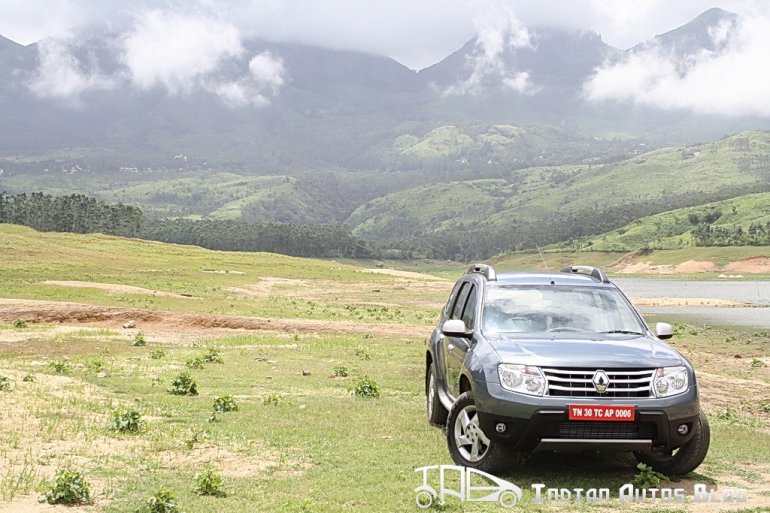 In the Renault Duster's marketing pitch, it is clearly communicated that the Duster targets Hatchback/Sedan/SUV buyers at the same time. It is a fantastic proposition on paper but how is it to drive in the real world?
Remember, most SUVs are really disappointing on road. Because of their huge size, they don't stop, steer or brake anything like a sedan or a hatchback. However, Renault claims that the Duster is a compact crossover that blends the DNA of a sedan and an SUV. But does this cocktail work in the real world? Let's find out:
What powers the Renault Duster?
The Renault Duster went on sale in the Indian market with a unique proposition. Three different engines were introduced for the Duster.
A 1.6L Petrol engine that generates 104PS @ 5,850rpm and 145NM of torque @ 3,750rpm
A 1.5L K9K Diesel engine that generates 85PS @ 3,750rpm and 200 NM of Torque @ 1,900rpm
A 1.5 K9K Diesel engine that generates 110PS @ 3,900rpm and 248 NM of Torque @ 2,250rpm
We have only driven the 110 PS Diesel variant. So our opinions are only limited to this engine/variant.
The K9K engine is a very popular diesel engine in India. Just like the MultiJet and VW's TDI, it powers many cars such as Pulse, Micra, Logan, Verito, Sunny, Fluence and now the Duster. I have experienced this engine in other cars and let me tell you, it is more a work horse than a race stallion.
Crank the Duster and it shakes to life. Ample of noise and vibrations can be felt if the driver window is down. The engine quickly settles into the idle. The 110PS variant is mated to a 6 Speed gearbox. The 85PS engine get a 5 speed manual. The 6 speeder has very precise gear gates and each gear shifts positively with a slight rubbery feeling. But chances of a mis-shift are negligible. The sixth gear is very much usable on highways to get the maximum out of every fuel drop.
The 1.5L engine is relatively a smaller capacity engine and is turbocharged. There is hardly any juice below 2,000 rpm. You HAVE to keep this engine on boil at all times. One single wrong shift and it takes no prisoners. The turbo lag is extremely unforgiving. However, if you know how to counter the turbolag by working your gears, you can get the best performance from this engine.
The Duster's weight is a very big advantage for performance. At a scale of 1,781 kg, the 110 PS engine is able to make good progress once on the road.
How is the ride and handling?
The Duster's monococque construction works wonders in its favor. We tested the handling in some really twisty roads and were very impressed with the handling. Like the Skoda Yeti, the Renault Duster's rides flat. There is ample of suspension travel for really choppy bits and very little body roll in corners.
The steering wheel is electro-hydraulic unit which blends the benefits of an EPS and hydraulic steering. However, it is less of EPS and more of hydraulic at all times, even at crawling speed. Most of the time, the steering provides good feedback but when the ride gets very choppy, it tries to fight your input. The 215/65 rubber from MRF provides good cornering ability for an OEM tyre. There is absolutely no need to upgrade.
The ride is stiffly sprung but very compliant. The best way to take potholes in a Duster is to drive it flat out on them. The suspension soaks up all the potholes with ease and rear passengers wouldn't even notice. Fortunately, when the road gets smooth, the stiff suspension adapts brilliantly for a smooth drive.
The brake setup is disc at front and drums at back. While I am an evangelist of an all-disc set up, the Duster's brakes are very confidence inspiring. The body does not wander around in heavy braking and the ABS is not too intrusive.
What about the fuel economy?
The Duster is a very different kind of an SUV. While most SUVs have a bigger engine to propel the massive body, the Duster has a small turbocharged mill in a lightweight body. We easily got 11 kmpl on windy roads and 15 kmpl on the highway. However, we think that this SUV can touch 16-17kmpl if driven conservatively.
What about Safety?
The Duster gets a fair bit of safety equipment such as:
Dual front airbags
ABS, EBD and Brake assist
Unlike other cars in India, the Duster has been tested by EuroNCAP and was rewarded a decent 3 star rating.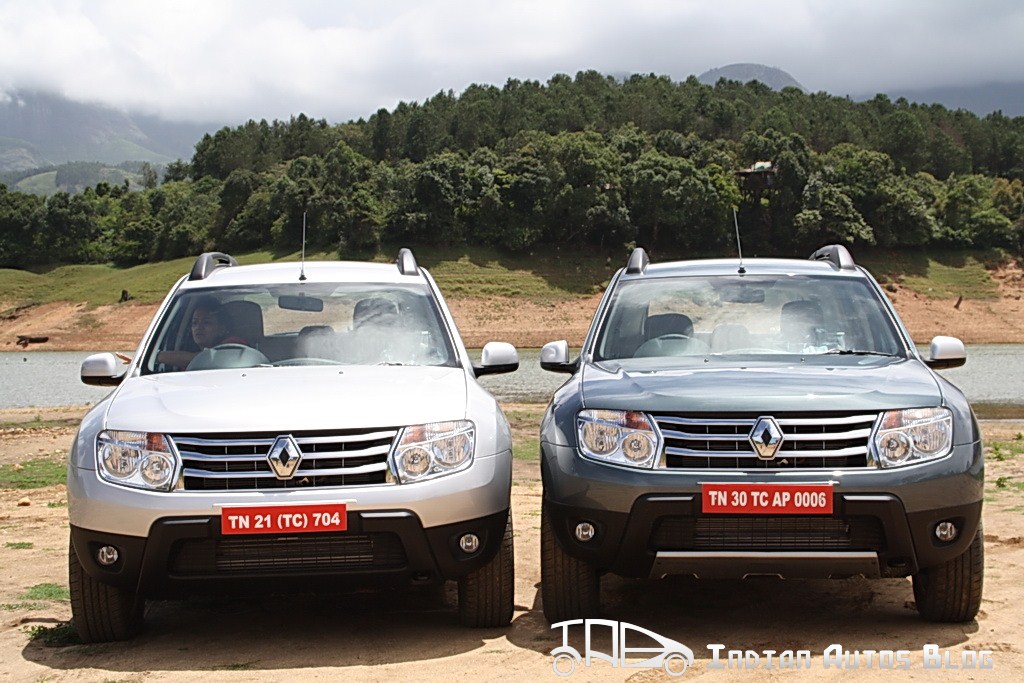 What did I not like about the drive?
There are a few niggles that disappointed me such as:
The French ergonomics take some time to get used too
There is a fair bit of torque steer when accelerating
The ride is noisy even at average speeds. NVH levels leave much to be desired
As much as Renault has tried to refine the ride and it is better than most SUVs, it is not in the league of a sedan or a hatchback
Don't drive slow on broken roads as the ride becomes very springy. Putting your foot down is the right way to drive Duster on broken roads
The small engine is able to deliver the punch at sub 130km/hr speeds. Try to push it a little bit harder and it starts puffing for breath
The heavy nose creates a lot of understeer in corners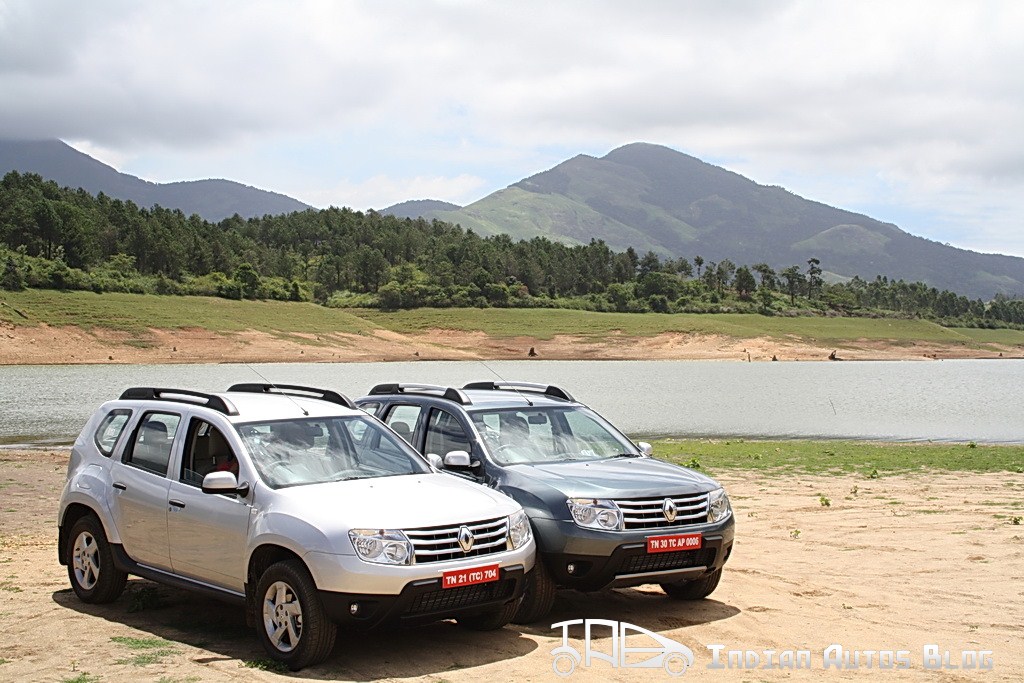 When is the 4x4 coming?
The Duster is only being sold in 4X2 avatar. There is absolutely no time frame as of now for the 4X4 variant, but at the launch in Chennai, Renault India's Marc Nassif said the 4x4 technology is "on the shelf" and has to be localized if at all they decide to launch it. The decision will be influenced by how the customers react initially. If the feedback is there, Renault India may well take a look.
We took the 4X2 version to very extreme places and we were very impressed by the off road dynamics. The 35 degree approach angle and the 45 degree departure angle are more than enough for light to medium off-roading. However, don't take the Duster in slush because the tyres are not suited for off-roading.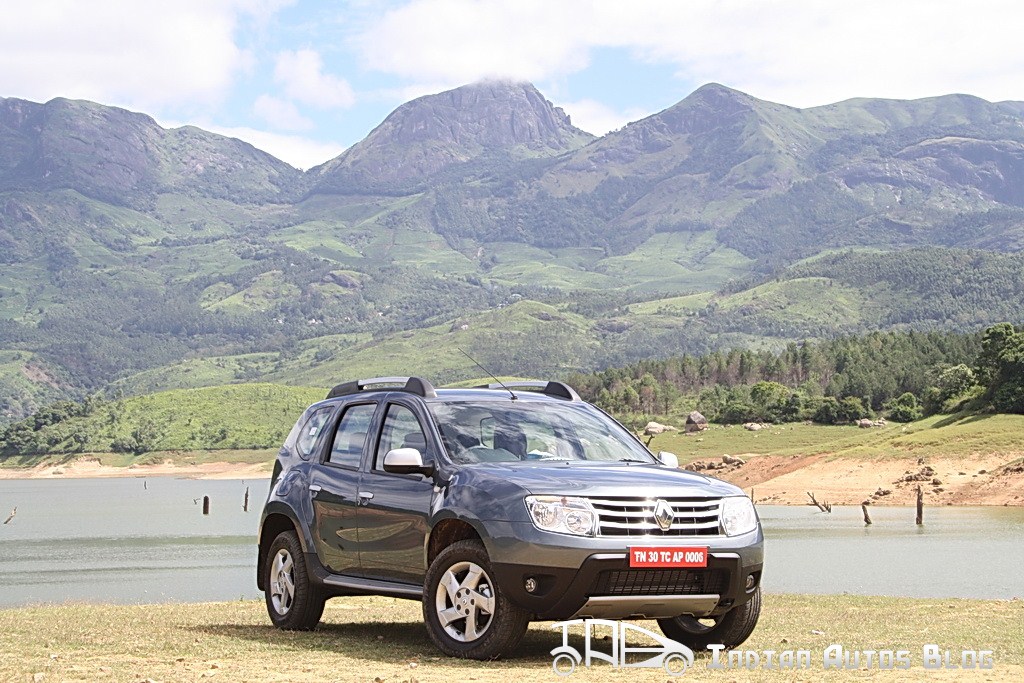 The Renault Duster is a very important car not only from the Indian market perspective but also from Renault India's perspective. So far Renault's India story has been nothing to write home about. The Duster came after the company made sure that it has a proper foothold in the Indian market, in terms of dealer network. It is really a make-it-or-break-it car for Renault India.
So have they delivered?
That's a big YES! The Renault Duster is very capable SUV. The Duster is very impressive both on paper and on the road. Some people say that the Duster's diesel models are slightly overpriced. I agree with them but only marginally. Rupee-to-Rupee, the Duster offers maximum value making it very well suited to the average Indian needs.