Jun 27, 2012 - 7:56pm IST
Filed under Renault, Tuning, Renault Duster
Some ideas to modify your recently booked Renault Duster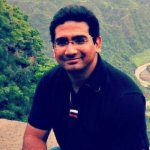 Kaustubh Shinde, They say sooner or later your passion finds you. Sometime in late 2009, I started writing for IAB and ever since then it has been a roller coaster ride for me. An amazing experience that has taught me a lot, taken me to new places, driven some great cars and met some amazing people. When you don't find me on IAB (very rarely), you will find me either at a coffee shop or an eatery or at the nearest gadget store. Hope you enjoy IAB as much as we do!
Renault India dealers have been accepting Duster bookings for the last couple of weeks. So let's say you have already booked a Renault Duster. Let's say the Duster is launched at an extremely competitive price so you have saved truckloads of money.
Now, you are looking forward to some customizations to make your Duster look different. Can IAB help? Of course yes!
Here we present a virtually customized Duster from 4Tuning in Romania. As one can see, the Duster's looks can be massively enhanced by putting on a few accessories such as off road yyres and wheels, bull bar, winch, ceiling mounted floodlights, overfender, black skirts, a semi-external rollcage and spare tire on the trunk.
Do you like it?
[Source: 4tuning.ro]