Jun 29, 2012 - 2:09pm IST
Filed under BMW, BMW 7 Series
Video: BMW 7 Series facelift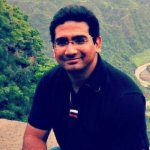 Kaustubh Shinde, They say sooner or later your passion finds you. Sometime in late 2009, I started writing for IAB and ever since then it has been a roller coaster ride for me. An amazing experience that has taught me a lot, taken me to new places, driven some great cars and met some amazing people. When you don't find me on IAB (very rarely), you will find me either at a coffee shop or an eatery or at the nearest gadget store. Hope you enjoy IAB as much as we do!
BMW recently unveiled the facelifted 7 Series with slight updates to keep things fresh.
Now, the Bavarian giant has released a video to explain all the updates that has been introduced in the facelifted 7 Series. We have comprehensively covered all the changes over here.
Have a look at the video and notice the subtle way in which the company communicates all the changes.