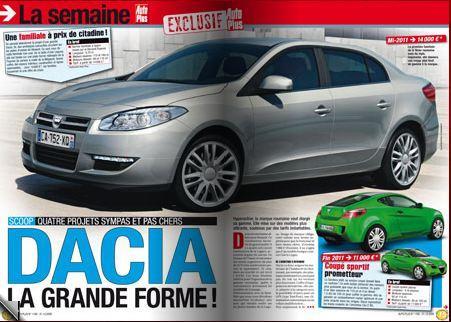 With the current generation Logan sold off to Mahindra in India, Renault could look to bring the next generation car in the coming years. Their product plan is different after the Mahindra-Renault partnership took off in a weird direction. Renault, earlier this year, decided to bring products into India through their own dealer network, and as per reports, only the Koleos, Fluence and Duster is on their agenda at this point. The next-gen Clio could be their first small car for India in 2013, and along with it, Renault might be tempted to slip in the next gen Logan under a different name.
The Logan has tasted massive success. It had a humble beginning. It was called as the "McDonald's of cars." It was an inexpensive form of transport designed for the Romanian traders and farmers. It was designed to carry pigs and potatoes as revealed by its designer in an interview few years ago.
The Logan has reached other parts of the world and with the value for money it offers, not many could stay away from it despite its refrigerator looks. In India, the Logan won many hearts after its introduction. It offered more rear seat comfort and boot space than the competition. It was very fuel efficient and was a perfect low-cost sedan for our roads.
Over the last one year, the Logan received a facelift in many countries include Russia and Romania. Prosperous sales figures haven't stopped Dacia/Renault to develop the next generation Logan (code - X52) scheduled for 2012-13.
The 2012 Logan will not be severely low cost like the current model. Features like LED daytime running lights, swept back headlamps, character lines along the doors, a curvy rear-end, engines re-worked for better fuel economy and fewer emissions are being talked about. The rendering shown here is heavily inspired by the Fluence, which is heading to India next year.
Source - Wheelosphere