A Japanese magazine has posted an artist generated drawing of the 2012 Honda CR-V expected in India by the end of next year.
Honda's Executive Vice President Koichi Kondo -
Next fall the CR-V is going to get a full model change, so we have high expectations from that.
According to media reports online, the 2012 CR-V will be somewhat larger. This can translate into a more spacious cabin. There is no apparent plan for a third row of seats on the new CR-V.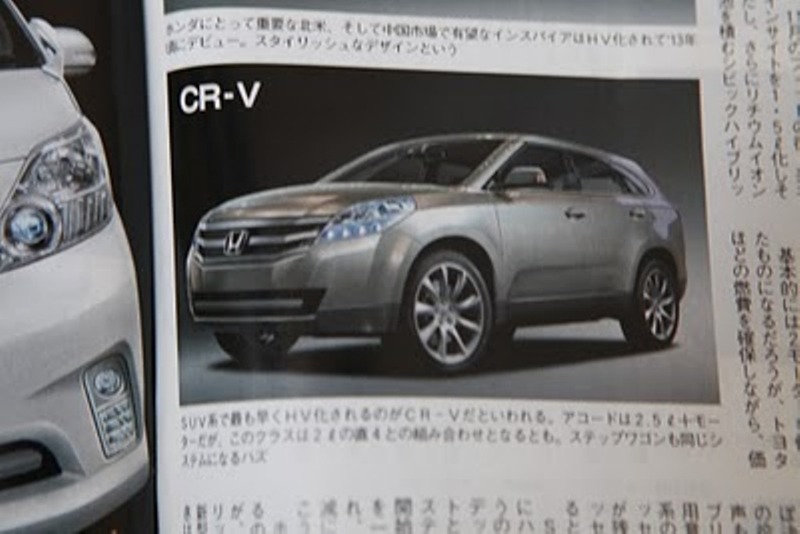 The next generation CR-V will have more content sourced from developing countries like India and China. Honda plans to increase components from these countries not only for the CR-V, but also on the next generation Jazz and Civic to make them more affordable.
Rumors suggest that the new CR-V (codename 2WS) will arrive with an all-new 4-cylinder engine with a larger displacement and around 180 – 220 horsepower to play with. A hybrid variant has also been reportedly planned for the Japanese and American market.
Right now, in India, the CR-V is fitted with a 2.0-liter petrol engine that is a 2WD variant a 2.4-liter engine with AWD. Both manual and automatic transmissions are offered.
Honda should think about a good diesel engine for the CR-V is they need to gain the lost market share in the 20 lakh rupee SUV segment. They also have got to do something about its escalating price. Local assembly seems like the only path for this SUV's recovery.