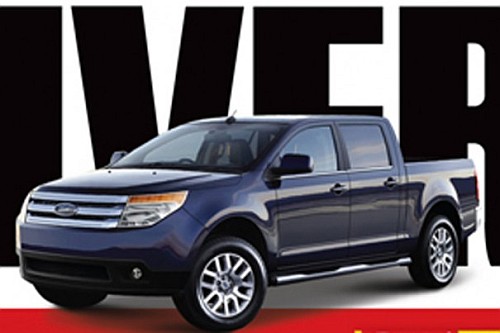 By Mahir Shriwardhankar
The Ford Endeavour has been among the most desirable SUVs in the Indian market for some time now. Recently this segment was given a burst of (never before felt) energy with the launch of the Toyota Fortuner and is set to get more exciting in the coming years with manufacturers like Renault, Mahindra and Volkswagen stepping in.
The Ford Endeavour is based on the Ford Ranger pickup truck. Both share a good share of components. The Ranger and the Endeavour in the future could also share the same front fascia and see the same kind of facelifts. If you check the model history, both the vehicles received certain mechanical upgrades in the same time frame. Naturally.
Now Ford in the coming years will introduce a host of new SUVs and trucks in international markets like the famous Explorer, Expedition and the Excursion, which vary in sizes but share a similar lot of designing cues. And it has also issued a statement that it will be launching 8 new products in the Indian market.
It is evident from the not so distant past that Ford likes to exhibit its family traits across all its models and it is very likely Ford Ranger and the Ford Endeavour will not be left untouched and the next generation Endeavour will very likely be among those 8 models.
According to Car and Driver the next gen Ranger will be unveiled in 2012. This makes us think the next Endeavour should be ready by 2013.
Currently Ford offers Endeavour in 3.0 litre diesel 4x4 and a 2.5 litre RWD configuration. Many competitors have scored more than the Ford because of the truck-like feeling the Endeavour provides thanks to its rear leaf spring setup from the Ranger. So will the next gen Endeavour forgo this agricultural technique and instead use a modern suspension setup given that's the biggest drawback in this otherwise good package?
Source - Blog Auto