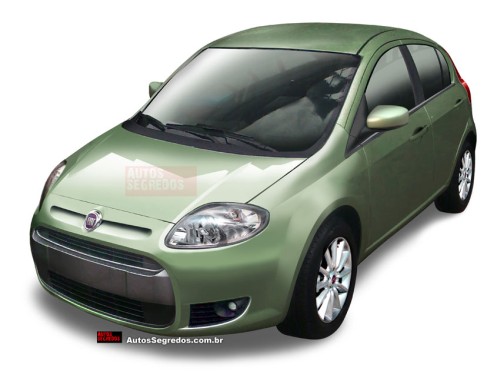 In the past, we have carried several reports on Fiat's new small car scheduled for the Indian market sometime in 2012. Fiat India's CEO Rajeev Kapoor hinted earlier that Fiat would not be working on a new platform and would use an existing platform to develop the new small car. This itself is a clear indication that Fiat is eying for cost effective product with the 2012 Fiat Palio.
With the 2012 Fiat Palio, Fiat could also be planning to introduce into India, engines with advanced Multiair technology which effectively uses variable valve timing to boost power and increase efficiency. The engine is speculated to be a 1.0L and if introduced would be the first small car to come with a variable valve timing engine.
The 1.3L Multi-jet diesel could also be offered. If not, a smaller diesel engine weighing and costing much lesser, could take up the responsibility.
Fiat would possibly share this platform and the Multiair engine with Tata Motors for the latter's upcoming small car to be positioned between the Nano and the Indica Vista. The company has clearly stated that the new car would have no connections with the Topolino brand of cars for the European market.
Fiat could be planning to launch the car at the Delhi Auto Expo 2012 or perhaps even earlier. As the Fiat Punto hasn't exactly the set the sales chart on fire, the new small car would be Fiat's trump card to regain lost glory and gain a foothold in the small car market. The 2012 Fiat Palio would be borrowing styling cues from its bigger brother, Punto, so one can expect a stunning car from Fiat.
The renderings by our friend Marlos Vidal look promising. Notice the rear quarter glass and the lights inspired by the Punto. The website has also posted renderings of the sedan version will play the role of the next generation Fiat Siena. Fiat's two pronged strategy was clear with the Punto and Linea (hatch+sedan combo), so we expect the company to repeat the same procedure with the new small car too.
Source - Autos Segredos
2012 Fiat Palio/Palio sedan Image Gallery