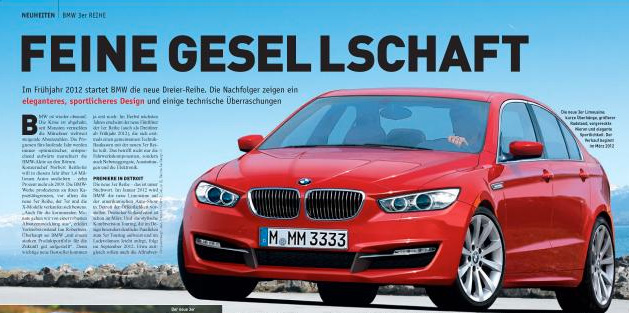 BMW's bread earner is all set to go for an upgrade in 2012. The testing has already begun on the Nurburgring with many spyshots floating on the internet. Internally called as the F30, the model promises to be a Back-to-Basic philosophy with aggressive lines dominating the design.
Speaking about the design; the new 3 series is expected to have a pushing kidney grill (like the one seen on the Z4) coupled with a bulging bonnet. The L-shaped headlamps will wrap around the back with subtle concave and convex lines flowing throughout the body.
The 3 Series will be offered in a myriad of 4 and 6 cylinder engines. Speculations are that the Munich giant is also planning a 3 cylinder engine for better fuel mileage. The performance version of the 3 series, the M3 may drop the V8 and adopted a turbo-charged 6 cylinder engine.
The new 3 Series should also be assembled in India with around 10-15% localization. It should be here by the end of 2012.
Source - Velociti Magazine via BMW Blog