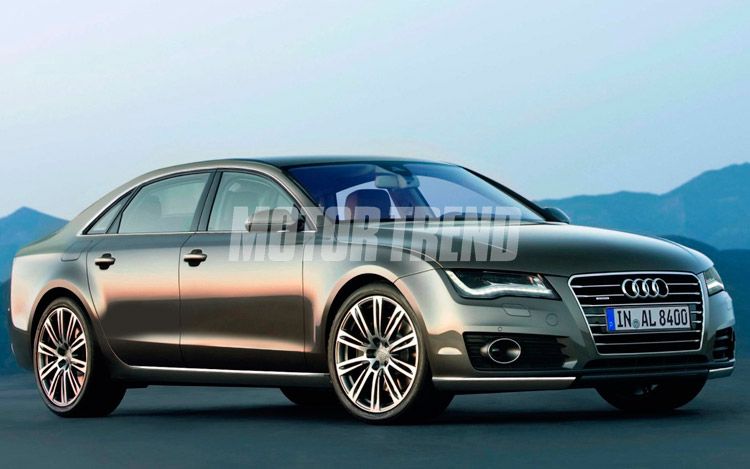 The test mules of the next generation Audi A6 are already doing rounds & the first renderings of the car suggest that the car borrows quite a few design cues from its siblings –the A7 & the A8. Just like the new BMW 5 series which looks like a mini 7 series, the A6 looks like a mini Audi A8.
The 2012 A6 is expected to go on sale in Europe in early 2012 & Audi needs to hurry up to get this one into India. The A6 sells in minuscule numbers as compared to the E class & the 5 series as both these were launched in their new avatars while the A6 continued to sell in its previous generation with only minimal upgrades.
The 2012 A6 looks stunning with the mean looking LED'S running through the headlamps & the coupe like silhouette . The car is substantially bigger than the previous model. The body will receive a good dose of aluminum panels to keep the weight in check. The A6 shares its chassis with the A7 which is entirely made up of steel.
Audi is sharing all key components among its MLB models i.e A4, A8, A7 & the Q5 in order to save costs. The 2012 A6 will come in both front wheel drive & Quattro options mated to a dual clutch seven speed gearbox. Engine options are unclear but the range is expected to start with the 200bhp TSI engine with the V6/V8 topping the range.
Source - German Car Blog