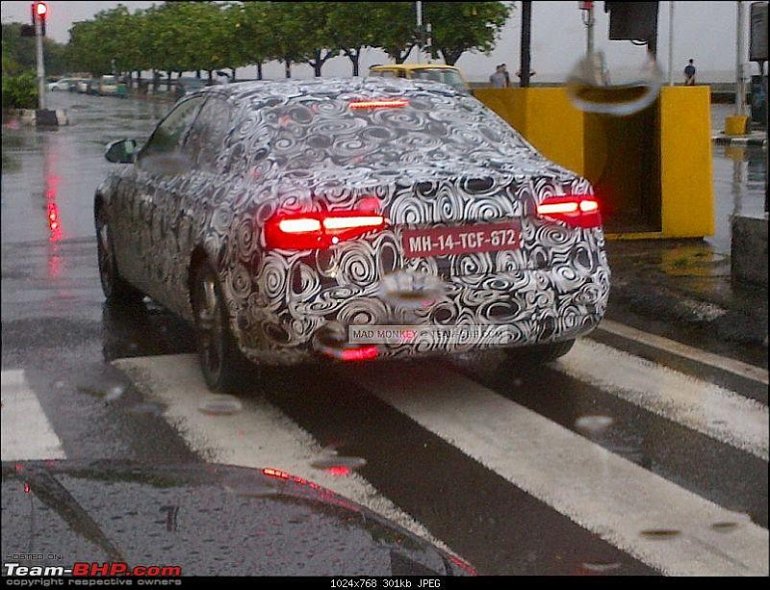 It wasn't very long ago when we showed you spy pictures of the 2012 Audi A4 (A4 facelift) from a location in Europe. Audi has started testing the same mules (in RHD configuration) in Mumbai. A team-bhp.com member picked up a few images as the driver flashed his lights furiously and then sped away.
Besides this mule, the A5 and the Q3 are also being tested.
If you are asking me why Audi is testing this vehicle, you haven't been tuning into IndianAutosBlog.com recently. Mercedes just launched the C-Class facelift and the next generation BMW 3 Series (F30) is attacking this segment with two diesel and two petrol variants next year.
What's new on the Audi A4 facelift? - Shrink the new A6's front-end and that will lead you close to the end result. The cosmetic variations endows the model a close resemblance to the A5 and A6.
The design direction of Audi is such that every car in its lineup give out the same expression. Can that be a good thing?
[Source - Team-BHP.com]