Nov 17, 2011 - 7:39am IST
Filed under Volvo, 2014 Volvo XC90
Pick your favorite design for the future Volvo XC90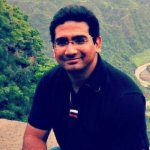 Kaustubh Shinde, They say sooner or later your passion finds you. Sometime in late 2009, I started writing for IAB and ever since then it has been a roller coaster ride for me. An amazing experience that has taught me a lot, taken me to new places, driven some great cars and met some amazing people. When you don't find me on IAB (very rarely), you will find me either at a coffee shop or an eatery or at the nearest gadget store. Hope you enjoy IAB as much as we do!
Crowd-sourcing is the new deal and also the cheapest way to get fresh opinions. Volvo has joined the bandwagon to get opinions on what the future of the XC90 should look like. Volvo did not bring anything exciting to the LA Motor Show but they have released 4 different design direction of the XC90 that the company is contemplating on.
Volvo's recent efforts of design have produced some astonishing results such as the S60, XC60 and the C30. The company has almost reinvented itself from the dodgy designs of the past. In order to keep the torch burning, the company has released four sketches of the XC90 representing the four different design direction.
Sure, they may look pretty similar from a hawk eye perspective but remember the devil is always in the details.
Our favorite design is the second one  simply because it is something fresh that we have never seen before. Irrespective of the design, the new Volvo XC90 will be built on a Scalable Platform Architecture with a four-cylinder pot with a generous dollop of turbocharging. The company is also focusing on developing KERS technology for their future vehicles.
The new XC90 makes its debut in 2014 so pick your favorite now. Remember Volvo is listening!
Source: CarandDriver