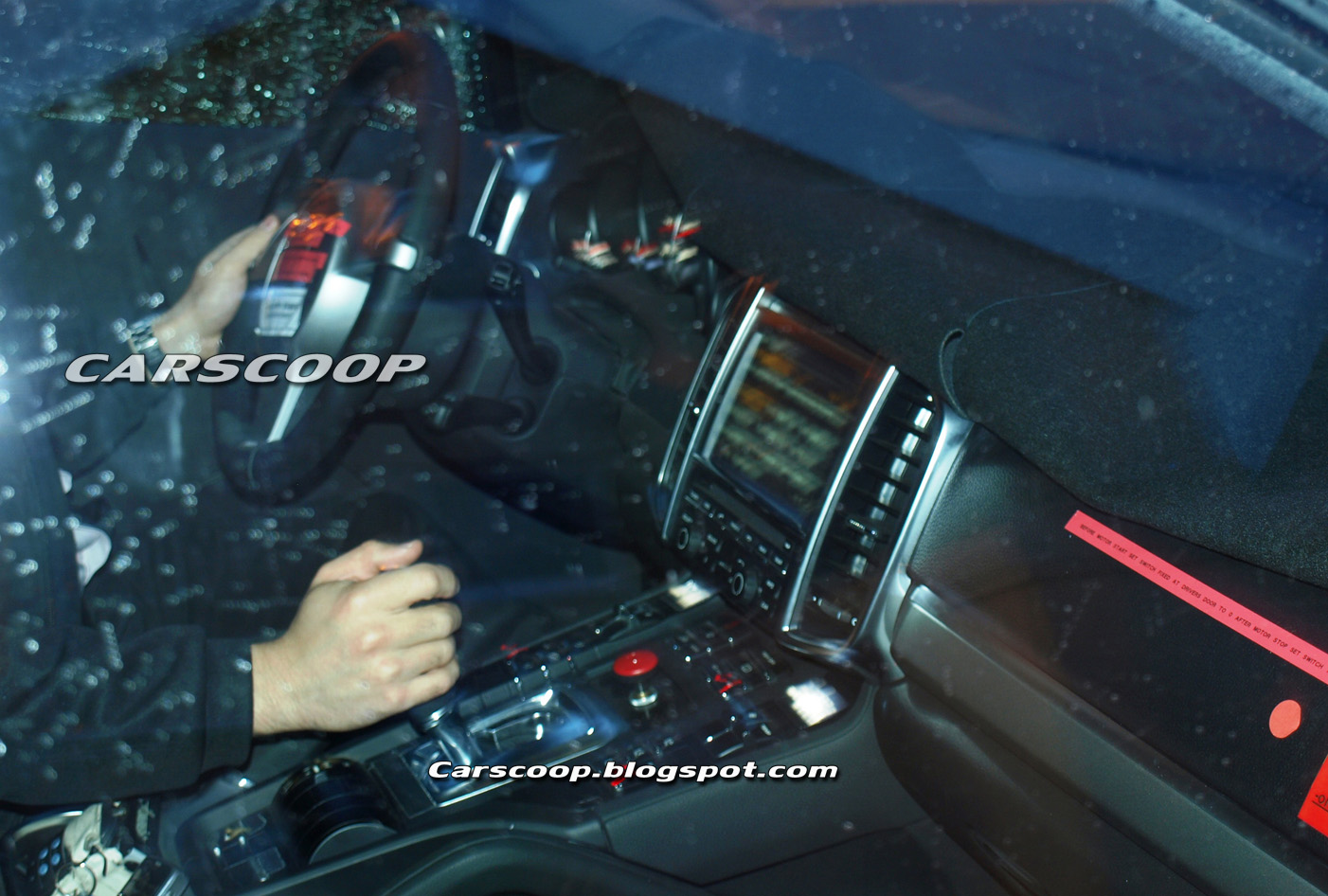 This is what Porsche's next generation Cayenne SUV looks like. These pictures have been snapped at the famous German race track Nurburgring, where spy shooters wait day and night with their thumb finger over the snapper.
Interestingly, spy Shooters have also managed to photograph the Cayenne's interior which apparently is inspired from the soon to be launched Porsche Panamera. The similar layout consists of a touch screen at the centre and little buttons encircling it. On the lower console, controls such as ones that you will use to adjust ride height are present.
The entire SUV has been packaged much tightly and seems like a regular Cayenne on a diet. It also appears a lot stylish with the lowered roofline and tinier rear windows (which I'm not sure will aid visibility when parking or reversing). Attempts are being made by Porsche to make this car look and handle more like a car than a SUV, which is a good sign. Its head and tail lamps looks quite spooky to me ! Not to worry; Once the camou is stripped off, I'll feel much better!
The interior bits isn't the only common thing to the Cayenne and the Panamera as the former is based on the same platform as the latter. This also means the same V6 and V8 direct injection (DI) gasoline units ranging in power from 300 to 500 HP will be carried over from the Panamera. A hybrid variant is more or less inevitable, as customers are going green and so are Governments across the globe.
The 2nd gen. Cayenne will hold a seven-speed PDK double-clutch gearbox and this stout sportscar well packaged SUV is expected to make its debut in early 2010.
2010 Porsche Cayenne Images