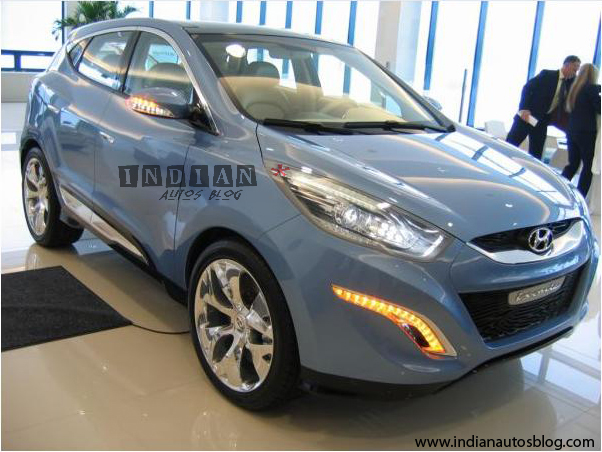 Hyundai's latest concept car  ix-onic viz the next generation Tucson, was unveiled to a select group of journalists at Hyundai Motors headquarters in South Korea. This car will be presented to the general public and the world press, between 5th and 15th of March  at the Geneva Motor Show.
To debut at Geneva Motor Show in Mar '09
Speculation has it that, this car would hit global production only in Feb 2010, but frequent spy-shots of this car testing in various conditions underscores the probability of an earlier entry.
2010 Hyundai ix-onic (Tucson) Image Gallery
Source: autotelegraaf.nl