Nov 18, 2009 - 4:19pm IST
Filed under Volkswagen, Renderings, 2011 VW Jetta
Rendering - 2011 VW Jetta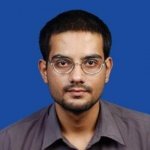 Shrawan Raja, I'm the Founder & CEO of IndianAutosBlog.com. I love teamwork and talking about cars.
Scheduled to make its debut at the Geneva Motor Show in March 2010, the new VW Jetta is heavily inspired by the VW Golf. The Golf's front fascia will be carried over to the new Jetta, while the interiors and engines are expected to stay the same. The rendering here depicts exactly how the new vehicle will look. Frankly, the existing Jetta's fascia isn't its high point.
The Jetta has been big success story for VW in US and Canada, and the credit belongs to the clean diesel technology under the hood. While the VW is catching up with the Altis, Civic and Laura in terms of sales in India, the facelift will help in giving a breath of fresh air to the Jetta.
Source - Left Lane News