Oct 23, 2009 - 1:33pm IST
Filed under Tata Nano, Tata Nano, FIRE, short circuit
Three Tata Nanos catch fire; Should we even react?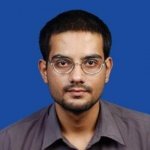 Shrawan Raja, I'm the Founder & CEO of IndianAutosBlog.com. I love teamwork and talking about cars.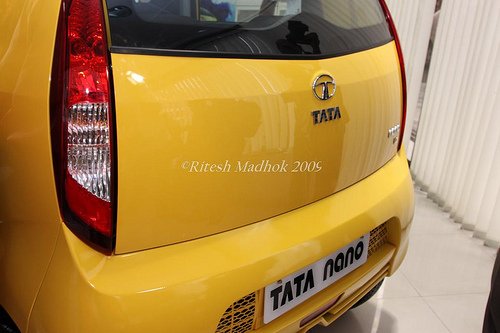 Has the Tata Nano started showing signs of its dark side this early?
I'm having second thoughts on writing this article.. This isn't the first time Tata's initial batch of cars have shown signs of trouble.
I have witnessed a brand new Indigo XL, from the first batch of cars, arriving from production line, making a noise that scared the day lights out of me. The timing belt had cut itself loose. The same was the case with the DICOR versions of the Indica when launched, which too had its share of engine faults. Everyone knows the story of burned clutches on the Safari Dicor 3.0s. The initial lot back in 2005 had so many premature clutch failures, which, I'm told, forced Tata to order a retro-fitment.
The list isn't ending there, as the Tata Nano has also joined the much-talked about roster. Why are there so many issues in the initial batch of Tata cars? Don't they test vehicles properly before sanctioning them to the production line? There's no point in making different kinds of vehicles from the production lines governed by shortfalls and failed procedures. Tata, I guess, isn't willing to change this aspect in its cars.
Tata Motors today said it might order a pre-emptive audit check of all 7,500 Nanos dispatched till date after three Nanos had caught fire in different locations in the country.
The first incident took place in Ahmedabad last month. The next two incidents followed on the same day, earlier this week, that puts question marks on the safety of the vehicle. Sure, its passed crash tests and emission tests in our country. But what about the basic factors which people take for granted?
Delhi-based Sunil Kumar Panwanda said his daughter parked the Nano outside his home early afternoon on Tuesday and the car had caught fire three hours later.
Sunil Kumar Panwanda -
I had bought the car for my children and they are now terrified of driving it," he told TV channel CNBC TV18. "I want the company to refund my money and take back the vehicle.
Ahmedabad's Ravindra Bhagat -
I bought the car because Ratan Tata drove and introduced it. I thought this small car will be convenient for daily use in the city. Now, I feel it is better to drive a big car. Even if I get a replacement, I will not accept it.
Tata, taken aback by the incidents, has played down reasons like technical or design faults. It says short circuits is the reason.
Tata Motors spokerperson Debasis Ray -
The car in New Delhi is still not available with us but the cars in Lucknow and Ahmedabad have been repaired and there was just a short circuit in the car's combination switch area. There is no question of recalling any of the cars as there is no technical or design fault with the car. This is not a generic problem.
It could have been "just" a short circuit, but a fire can cause irrepairable damages. After all, what else could we expect from a product that costs above a lakh of rupees? We have to rethink our intial claims of Tata brining pride and honor to the country by manufacturing the world's cheapest car.
Tata Nano Image Gallery
If you cannot view the slideshow above, visit the Tata Nano Image Gallery directly.
Source - Hindu Business Online via Yahoo News