Aug 19, 2009 - 5:01pm IST
Filed under Tata Xenon single cab, Pune, Tata Motors, Spy pictures
Spied - Tata Xenon single cab pickup in Pune expressway
Shrawan Raja, I'm the Founder & CEO of IndianAutosBlog.com. I love teamwork and talking about cars.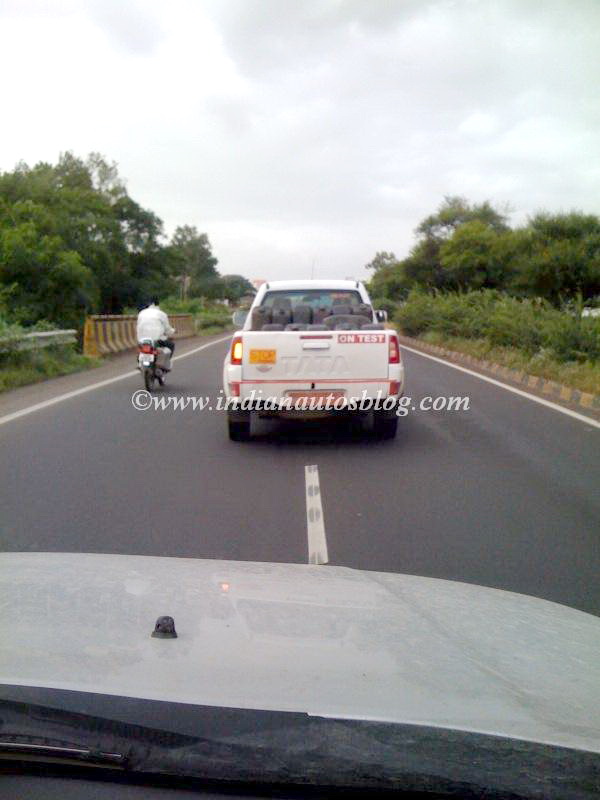 Our reader Koushal Ghokle, who earlier tipped us on the E350's whereabouts in Pune, now sends us proof of Tata testing the single cab Xenon on the very same roads. Spotted on the Pune bypass road, this car was doing speeds in excess of 100kph with its loading area filled with cans.
At present, Tata Motors sells the Xenon XT in India, which is the dual cab version. Tata had displayed the single cab version at the Delhi Expo last year.