Aug 27, 2009 - 10:11am IST
Filed under Volkswagen, Renderings, VW Up!, Pune, Bratislava
Renderings - Volkswagen Up!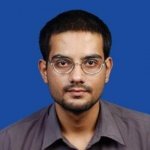 Shrawan Raja, I'm the Founder & CEO of IndianAutosBlog.com. I love teamwork and talking about cars.
The Indian production plans of the VW Up! were discussed not once, but twice here before.  With its two petrol and two diesel engine, this car is programmed to cave into the market of the ultra-light, ultra-small city cars that sip fuel and park in tight gaps.
Very soon, the Fiat Topolino is also said to join the pack the Toyota iQ and the Smart Fortwo are already serving right now elsewhere in the world. VW will utlize its facility in Pune to manufacture this car for select regions in partnership with the plant in Bratislava.