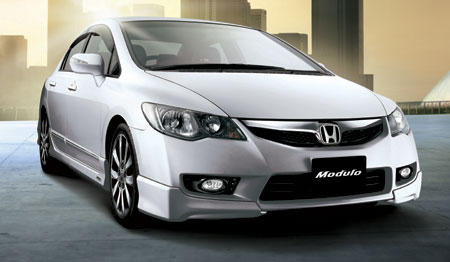 Honda has introduced Modulo Body kit for the New Honda Civic Facelift that was launched recently in Malaysia.
The Honda Civic Modulo Body Kit Consists of
Front lip, rear lip and side skirts and a Trunk spoiler costing a total of RM 5,000 (US $1,375) which you can package into your hire purchase loan. In addition, other than the package there are some other separate bits like an illuminated side step for RM 690 (US $190) and a trunk tray for RM 330 (US $91).
With the Modulo kit added, prices become RM 119,980 (US $32,994) and RM 134,980 (US $37,119) for the Civic 1.8S and Civic 2.0S respectively.
Source- paultan.org