Datsun's first launch for the Russian market, a Lada Granta-based sedan with the face of the Go, has been spotted without an iota of camouflage. The photograph has appeared on Russian auto fan page vk.com/JustLada, shot presumably at AvtoVAZ's technical center.
Mechanically, the Russian Datsun differs from the Go and Go+ compact cars presented for India and Indonesia, but the design elements have been preserved. According to preliminary information, Datsun may not sell the Go and Go+ anytime soon in Russia, and likewise don't expect this sedan to come to India as spawning a sedan on the Go is easier from cost, engineering and manufacturing perspectives.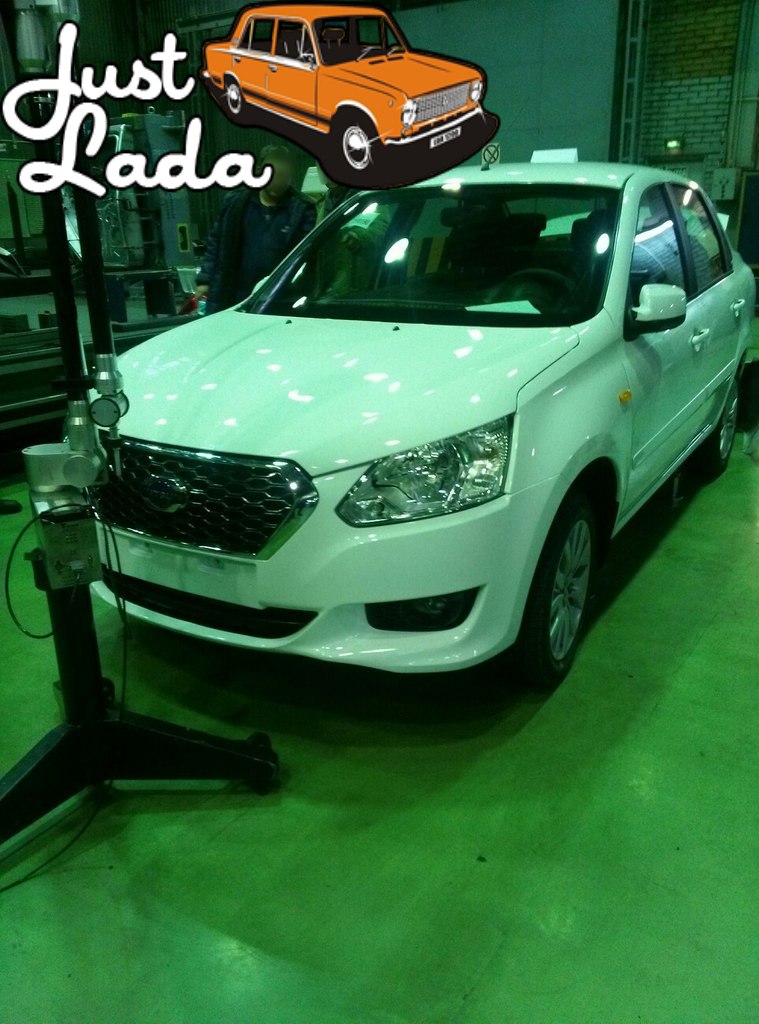 The Go and Go+ are based on the completely localized Nissan V-Platform, whereas the Datsun sedan uses the underpinnings of the Granta which is highly localized in Russia. The philosophy of the Datsun brand is to design, manufacture and sell cars that are tailored for local requirements in markets like Indonesia, India and Russia where car penetration is paltry.
The entry price of the Granta-based saloon would be about 380,000 rubles (7.19 lakh rupees). Series production of the Granta would start next year, with sales likely to open at the 2014 Moscow International Auto Salon in August.