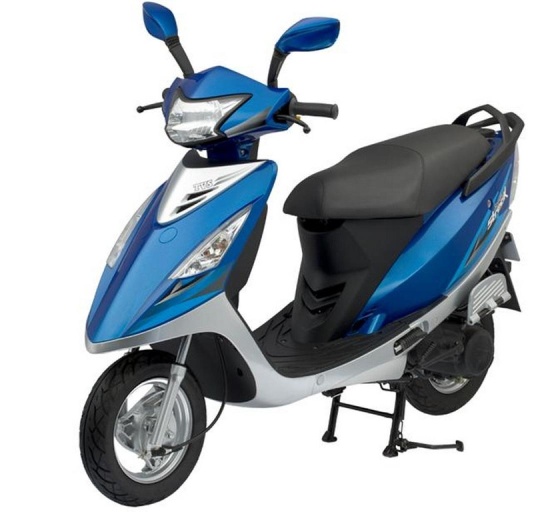 Success of the Scooty brand will pull customers towards the bigger and more powerful scooter
The new 100cc TVS scooter is designed to target market leader Activa, which sells in large numbers (55,000 units a month). The body, unlike other scooters, is built using metals and will pricing is expected close to the 45k rupee mark.
The 100cc TVS scooter, according to sources, will be capable of good acceleration and speed. The handling is also regarded to be close to the Activa's.
Dealers of TVS motorcycles claim the good brand image the Scooty enjoys in India will help provide the 100cc scooter with a solid start. Even if it does a third of the 55,000 units the Activa does, TVS would be happy with it, convey company sources.