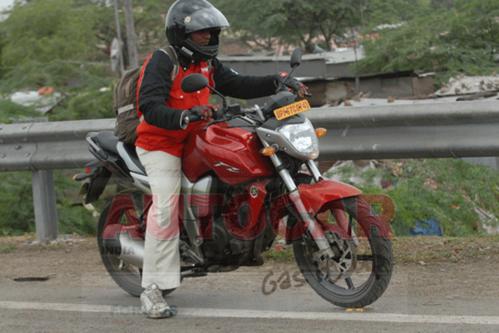 Well the news about Yamaha planning to launch the YZF-R15 created a big uproar and everybody was rejoicing that Yam was getting back to its good old ways of making cool bikes. The R1 should have actually succeeded the RX-135 way back. So, after the R15 has got off to a good start, Yam is not resting on its success but rather readying its next model based on the R15 platform, the FZ 150.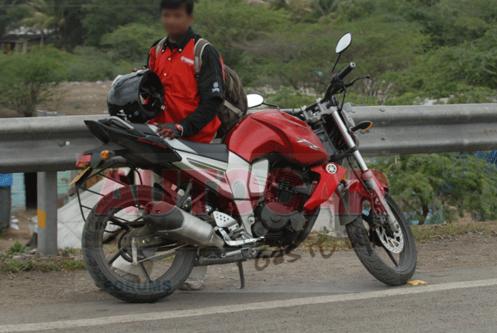 The FZ 150 is also a scaled down version from Yamaha's super cool biggies, in this case the FZ 150 is a scaled down version of FZ1 1000 and looking at the snap shots, Yamaha has done the final testing on the bike and it seems to be ready for its launch. We expect the bike to come out during the festive season.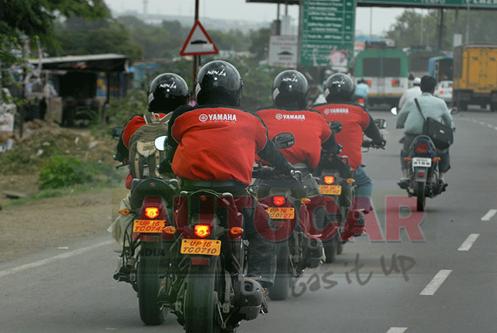 Unlike the R15 which is a full on racer, the FZ will be a naked street rod. In accordance with its styling the FZ  is expected to have the engine tuned for more torque which means slight reduction in power and we expect 16bhp and no less. This should make it a good performer if not a lightning one.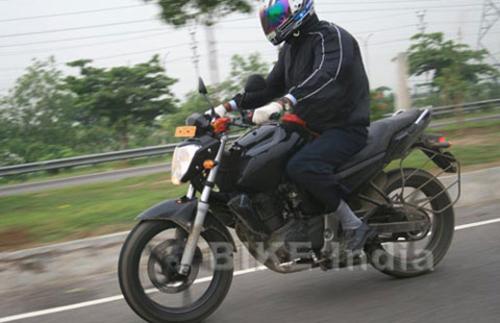 The spy-shots reveal a muscular looking bike and angular headlamps which is sure to turn heads. It uses upside down fat forks, a fatter rear tyre (the R15 has thin ones), unique taillamp design and monoshock. The features list will be long and it is expected to be priced in the P220 region, at around Rs 85,000 when it goes on sale in October.
Looks like Yamaha is back and what a way to do it! Lets just hope Yamaha maintains its reputation by looking after the support of these tech-savvy bikes.
Spy-shots courtesy Autocar India and Bike India.