Yamaha has staged the world debut of the production TriCity scooter at the 2014 Bangkok International Motor Show today. The concept TriCity was revealed in November last year at the 2013 International Motorcycle Exhibition (EICMA).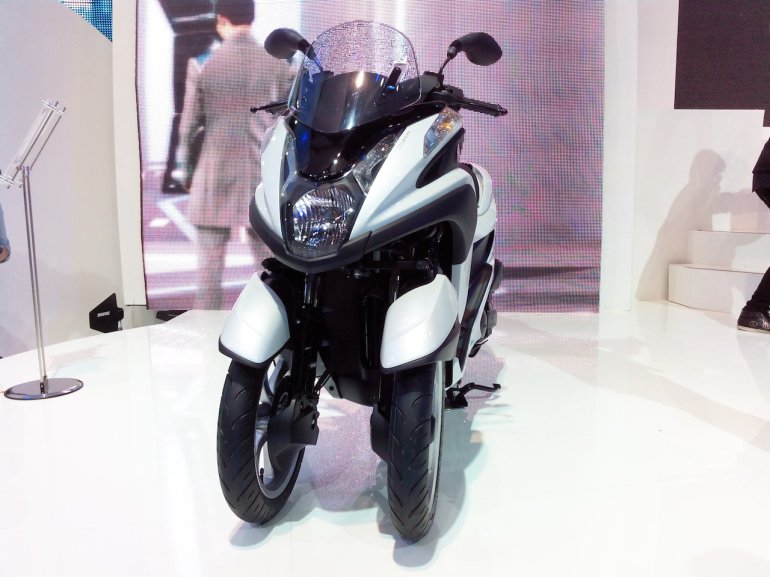 Power for the TriCity comes from a 125 cc, liquid-cooled, single-cylinder, four-stroke engine mated to an automatic transmission. The scooter makes use of Yamaha's LMW (Leaning Multi Wheel) technology, and is lighter and slimmer than traditional three-wheeled scooters, according to Yamaha. The company says that the TriCity's intelligent fuel injection system results in greater efficiency compared to rivals.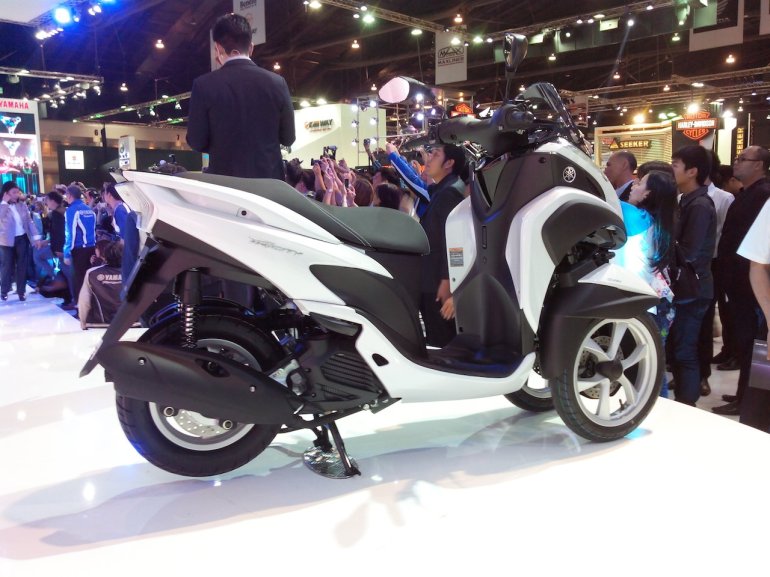 Braking power comes from 220 mm front discs and a 230 mm rear disc. The scooter also gets Yamaha's UBS (Unified Braking System). The TriCity is available in four colors: Anodized Red, Mistral Grey, Competition White and Midnight Black. A parallelogram link and a cantilevered telescopic front suspension are highlighted as the mechanical features in the press release.
The TriCity is made at Yamaha's plant in Thailand, and will be sold globally. Yamaha expects increased demand in Europe especially.