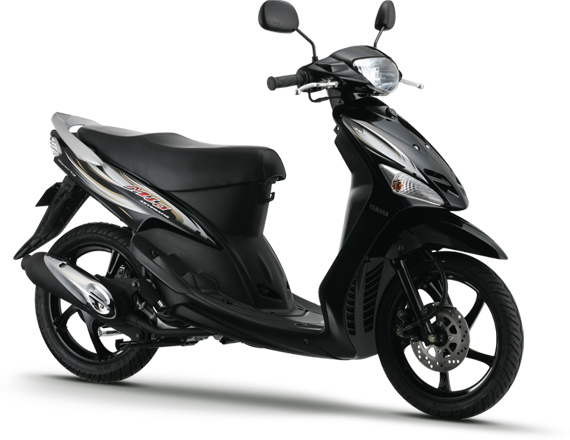 Japanese two-wheeler manufacturer Yamaha, who is riding the success wave with the FZ series and R15 motorcycle, has put three scooters (50 cc Neo, 115 cc Fino and 135 cc Spark) on test in India. Yamaha has also put these models on display across select dealerships in India.
This is nothing new considering they have been they have already spoken about it before and in a Pune dealership, some scooters have found fans already.
Scoop -
Our sources close to Yamaha tell us a scooter with a capacity of close to 125cc (either Fino or Spark) will be positioned as the market leader Honda Activa alternative. It will be about Rs 2,000 cheaper than the Activa with three or four extra  features. The scooter could be launched during the time of Diwali.
The Honda Activa enjoys a 55 percent market share and it would take more than just price undercutting to displace it from the top.
The Indian scooter market is vastly populated with gearless scooters in the 100-125 cc range. Close to 12 lakh units of these easy-operation vehicles were sold in our country last year.
While the 49.2 cc Neo's is an air-cooled engine, the Fino on the other hand employs a 115 cc four-stroke, air-cooled engine. The biggest of them all, the Spark, is a liquid-cooled, 135cc four-stroke scooter offered in both geared and gearless avatars.
Information Source - Yahoo Business India