Yamaha showcased the R25 concept at the Auto Expo. The R25 made its global debut at the Tokyo Motor Show in November last year, and is slated to enter production soon.
Yamaha is yet to disclose the details of its engine, only mentioning that power for the R25 will be sourced from a newly-developed, liquid-cooled, four-stroke, 250cc, in-line two-cylinder, fuel-injected engine. The drive will be transferred via a 6-speed gearbox.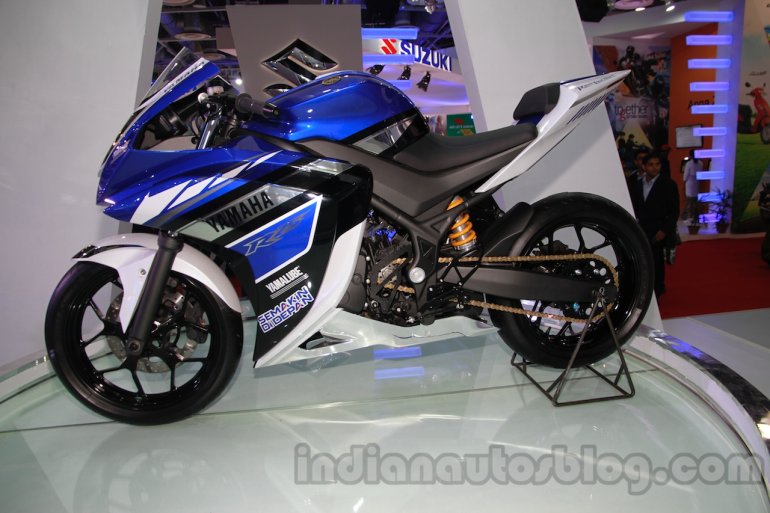 The concept R25 measures 2,000 mm in length, 720 mm in width and 1,140 mm in height, and the production bike is expected to retain these figures.
In markets such as Japan and Europe (developed countries), the R25 will be marketed as an entry-level sport bike. For developing countries throughout Asia, the R25 will be offered as Yamaha's "top performance sport bike".
Claimed to be a "superbike you can ride everyday", the R25 is built on a 'lightweight' and 'compact' chassis, with design inferences coming from the Valentino Rossi's YZR-M1 MotoGP bike.
Yamaha R25 Concept at Auto Expo 2014 - Image Gallery