Yamaha Motor has unveiled two radical concepts namely Yamaha MWT-9 and Yamaha Resonator125, and conducted the local premiere of the new Yamaha NMAX 125 at the 2015 Tokyo Motor Show. The first concept is a Leaning Multi-Wheel (LMW) concept and the second is a low-displacement lightweight model meant for leisurely sport riding.
Yamaha MWT-9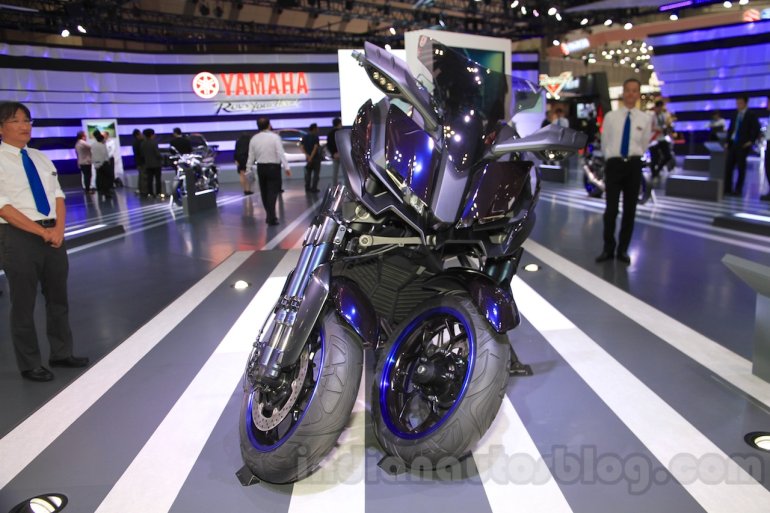 The engineering study model proposes a new type of motorcycle in the sports tourer segment. It is developed under a 'Cornering Master' concept, to provide commendable cornering performance. The twin front wheels are capable of taking on twisty roads and multiple terrain conditions, courtesy of a high bank angle achieved by the outboard positioning of front suspension. The vehicle uses a liquid-cooled inline 3-cylinder 850 cc fuel-injected engine with DOHC, mounted inside a muscular and aggressive body structure.
Yamaha Resonator125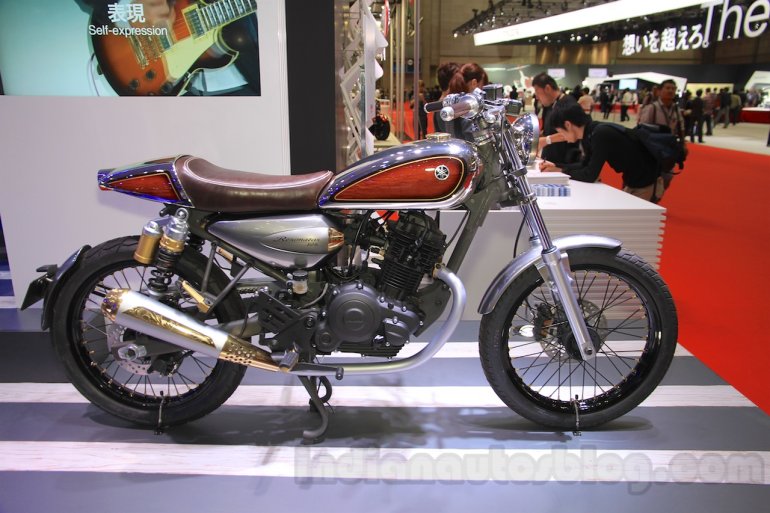 The Resonator125 concept portrays an authentic sport bike for young riders who are yet to discover the joys of riding, as Yamaha says. The motorcycle has a slim, compact and lightweight chassis that houses an air-cooled single-cylinder 125 cc 4-stroke engine with fuel injection system.
The design is touted to be a fusion of the retro and futuristic appeals, bringing together classic materials and innovative equipment. The motorcycle features wood panels on the fuel tank, and an authentic wood grain material (used in guitars) on the seat cowl. The bike also features engravings on components such as the muffler and fuel tank cap, incorporating intricate techniques used on brass wind instruments; hence the name Resonator. Meanwhile, the instrument cluster is a modern device with trendy functions.
Yamaha NMAX 125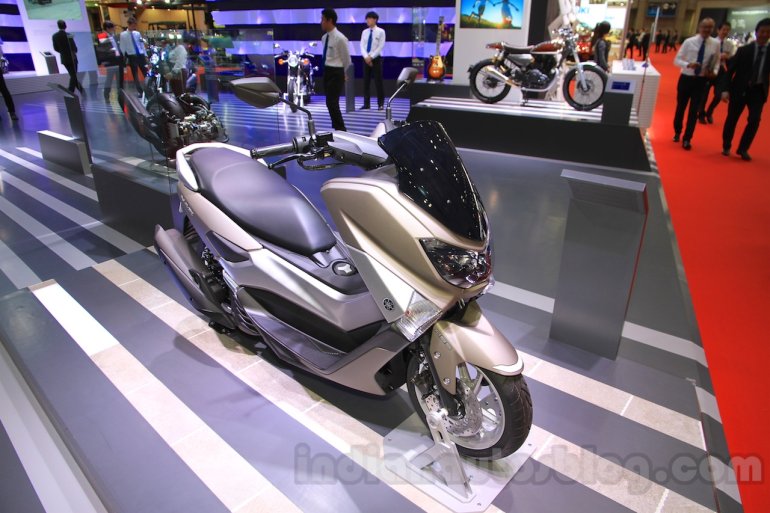 The production version of the new Yamaha NMAX 125 has made its Japanese premiere featuring the same engine but upgraded with the Blue Core Technology. The technical specifications are: 1,955 mm of length, 740 mm of width, 1,115 mm of height, 127 kg at wet weight, and a 124 cc liquid-cooled single-cylinder 4-stroke engine with SOHC, 4-valves and fuel injection system, mated to a V-belt automatic transmission.
The Yamaha NMAX 125 is a global model that is manufactured in Indonesia and exported to other ASEAN markets and certain developed countries. The NMAX 125 is designed on the same lines of the Yamaha MAX scooter range that is sold chiefly in Europe.