India Yamaha Motor Pvt. Ltd. (IYM) has reached a milestone of producing its one-millionth unit from the Chennai Factory today. The one millionth was a Yamaha Fascino.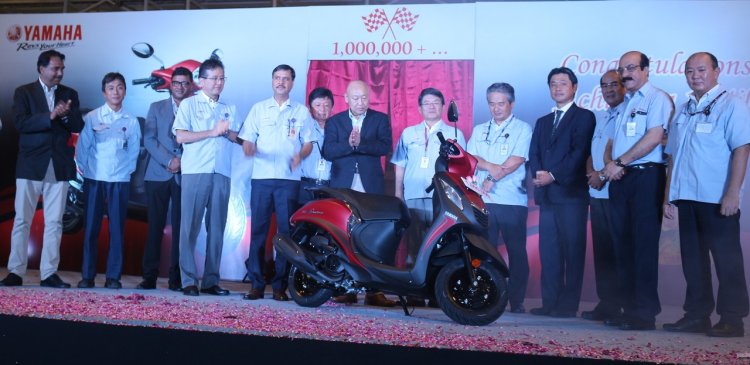 Other two-wheelers that contributed to this milestone are the Yamaha Ray Z, Ray ZR, Alpha, Saluto and Saluto RX. Yamaha began its operation in Chennai plant in March 2015 with an initial capacity of 4.5 lakh units per annum. In two years, it increased its capacity to 6 lacs unit per annum. By 2019, the company plans to reach 9 lakh units per annum. The total annual production capacity of the brand including the factories in Chennai (Tamil Nadu) and Surajpur (Chhattisgarh) by 2019 will hit 1.6 million units.
Also Read: Yamaha R15 v3.0 dealer special edition spotted in Indonesia – Report
Out of ten lakh units manufactured from the Chennai Factory, 8.5 lakh units have been manufactured for the domestic market and remaining for the export market. At 3.7 lakh units, the Yamaha Fascino takes the lion's share in the plant. Currently, the production percentage ratio of the scooter & motorcycle at the factory is 7:3. The models with highest export numbers were the FZ series, Ray ZR and Fascino.
Speaking about the achievement, Mr. Mukesh Kumar, Vice President, IYM, commented:
This major milestone would have not been possible without the hard work and diligent efforts of our entire team from production, manufacturing, purchase, R&D and all other departments as well as the suppliers. In the first year i.e. 2015, we produced 2.29 lacs unit, the very next year in 2016 we produced 4.17 lacs unit and this year till date we have produced 3.54 lakh units. We are proud to contribute in the world's number 1 two wheeler market. I am confident with this passion we will continue to reach new heights in future as well.
Also Read: 2018 Yamaha X-Max 125 revealed in Europe
Till date, Yamaha has invested INR 1,300 crores on the Chennai Factory. The company plans to invest more than INR 200 crores by 2018. The Chennai Factory is the first in the Yamaha Motor group which has a "Vendor Park" in its vicinity. The vendor park has nine vendors which have invested INR 760 crores till date, employing more than 1,900 people.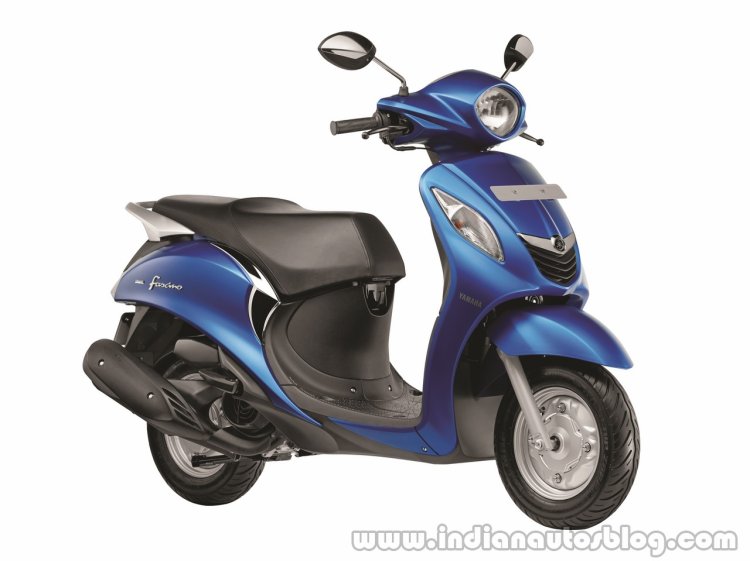 The facility has supported in bringing together the production operations of main external parts suppliers, thus enabling complete synchronization of external supplier parts production as well. This system helps to make the production base efficient and profitable. Apart from the domestic market, the plant also functions as the manufacturing base for predominantly African markets as well as ASEAN and Latin American markets.