Yamaha today launched the 110 cc 'Alpha' scooter for Rs 49,518 (Ex-showroom, New Delhi). The company plans to sell 200,000 units in the first year of its launch. The new Alpha is developed to target family customers with its concept of "Easy to go and high utility city mover."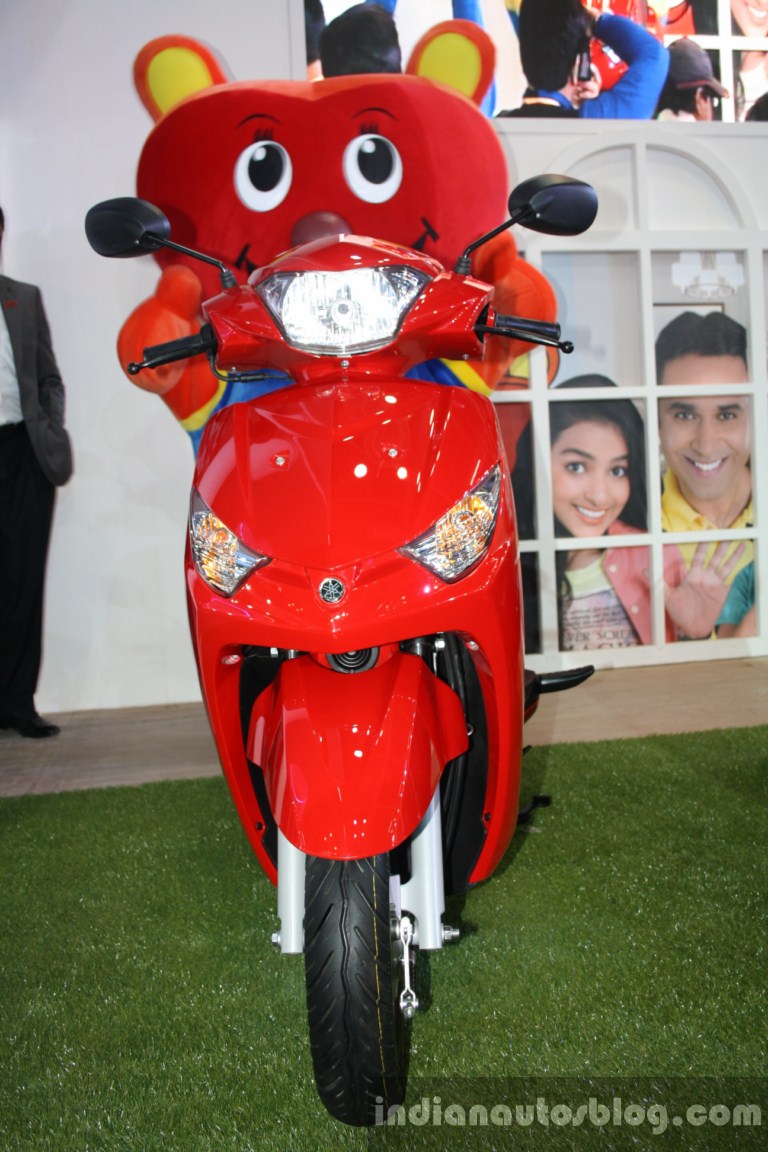 The Alpha features an air-cooled four-stroke 113 cc engine with CVT. It promises a mileage of 62 kmpl and storage capacity of 2 liters. The Alpha's key features include telescopic suspension at the front and upright type rear suspension.
Hiroyuki Yanagi, president and CEO of Yamaha Motor Company said that the company expects the Indian scooter market to reach 3.6 million units in 2014. This year the company will focus on three main pillars, first being the introduction of new models, second being the intensification of sales and marketing capabilities and the final pillar being expanding the market to reach out to more customers, including the rural market.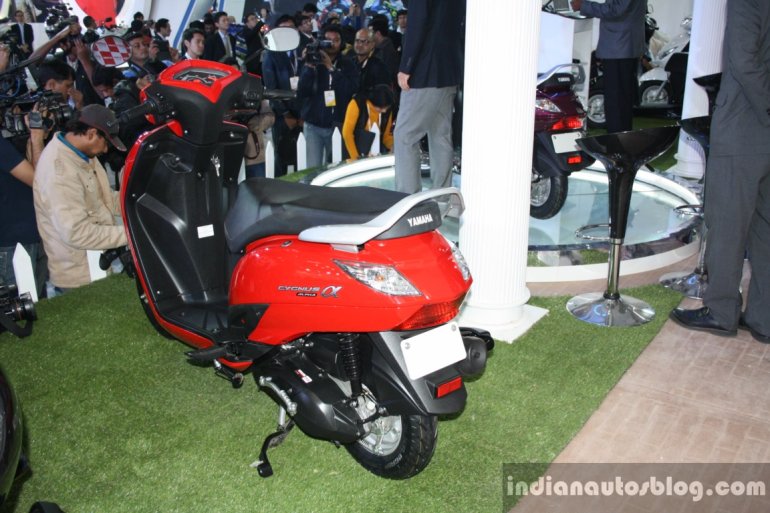 Yamaha is currently building a Rs 1,500 crore manufacturing facility near Chennai which will go on stream towards the end of this year.
Update: Post the reveal of the scooter, Yamaha showcased the Alpha with a few accessories at the show. We notice a full body chrome guard, a floor mat (with the Alpha logo) and seat covers on this scooter.
Yamaha Alpha Image Gallery
Yamaha Alpha Press Release
[Can't see the press release here? Head over to SlideShare]