It's common sense to assume that Hyundai will work on a cosmetic upgrade for the i20. That's the only model on the Indian portfolio pending for treatment. The company has given the i10 the Fluidic Sculpture touch, the Verna a full model change and the Accent a new grille. It can't wait for too long as three new hatchbacks (Toyota Liva, Honda Brio and Renault hatchback) are arriving within the next eight months.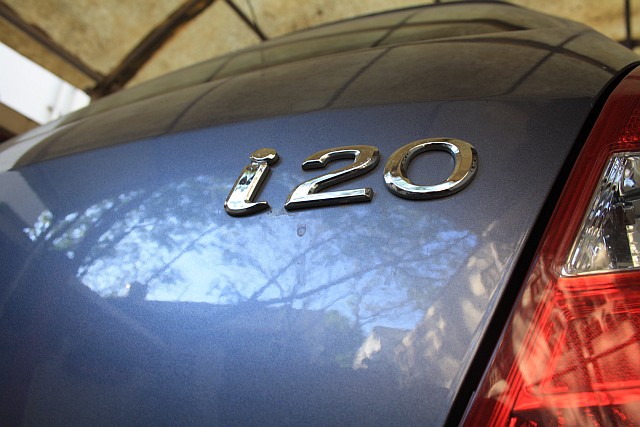 The best time pull out a facelift will be at the Auto Expo in Delhi next year. Crowds will flock to see the HA. Parking the i20 right next to this mass-market exhibit could bring it a lot of attention. Hyundai has used the Auto Expo to showcase cars that aren't necessarily meant for India. They have used the show to share their vision and this creates a greater impact than bringing relevant models. Hyundai enthusiasts should push the company for Veloster coupe and new Azera at Auto Expo 2012.
What we definitely want to see on the Hyundai i20 facelift
1) Provide the same steering wheel across the entire range. The i10' steering wheel doesn't feel good or appropriate on the i20.
2) The turbo lag needs to be tamed. The engine feels lazy below 2.5k RPM. Work with the gear ratios or fit a modified turbocharger.
3) Turning the song selection dial anti-clockwise takes me to the previous song. If I want to listen to the same song twice, I have to go back, then turn the dial forward and press to start the song again. Adding this functionality is a good idea for drivers who don't always use the "Repeat" feature can enjoy the same track repeatedly.
4) Cup holders between front seats are neither here nor there. A little too big for a 600ml Cola pet bottle and too small for a 1-liter bottle, they also foul with the elbow during gear lever when loaded. Perhaps cup holders have to be designed with Indian bottle templates? Why not provide bottle holders on doors to overcome this problem? Not many Indian drink out of cans or cups. The Pepsi or Coke pet bottle is usually the choice of drink.
5) Windshield wiper reservoir needs to be larger. The fluid has to last longer. In dusty India, the wiper is operated frequently.
If Hyundai can fine-tune the i20 will undoubtedly be India' best hatchback. The comfort, even at the rear, is unmatched. There's plenty of space and the glovebox swallows a big laptop. The sound system is excellent, the engine is fuel economical, sixth gear keeps the cabin silent on open highways and the auto climate control is a handy feature for hot summers.