The Volkswagen XL Sport was presented this evening at the VW Group Night, on the eve of its public premiere at the Paris Motor Show.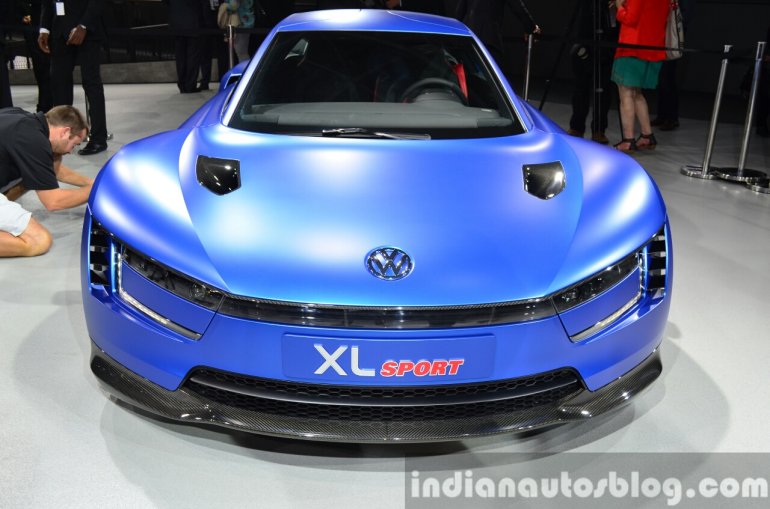 While the regular XL1 would be the most fuel efficient car ever made, the XL Sport is powered by the world's most powerful twin-cylinder engine. That's great company for a car that measures 4,291 mm long, 1,847 mm wide, 1,152 mm high, and has a wheelbase of 2,424 mm.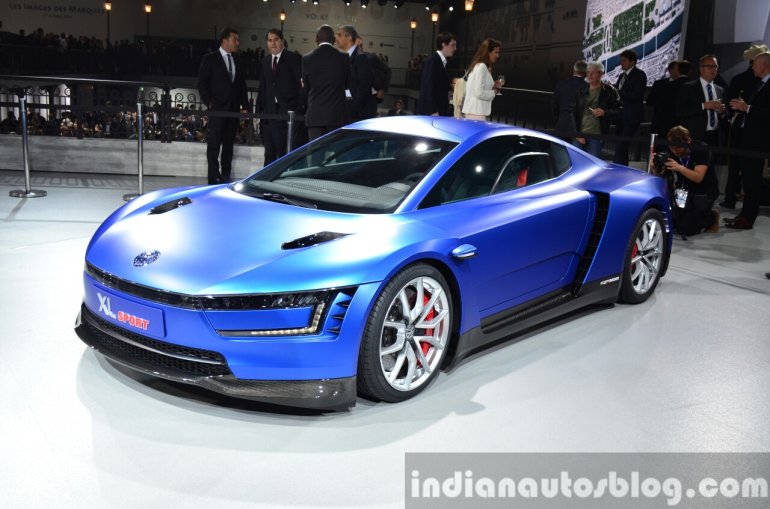 Borrowed from the Ducati 1199 Superleggera, the engine generates 197 bhp which takes the car from 0-100 km/h in 5.7 seconds and onwards to a maximum speed of 270 km/h.
The 1,199 cc engine redlines at 11,000 rpm and is matched to a dual-clutch seven-speed transmission. Other features on the XL Sport include 18-inch forged magnesium-alloy wheels wrapped with 205/40 R18 & 265/35 R18 high-performance tires, ceramic brakes and carbon fiber body panels that bring down the weight of the car to just 890 kg.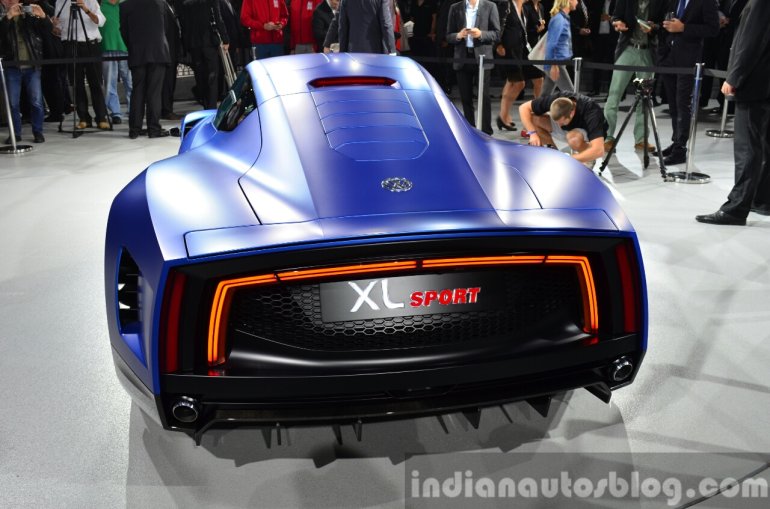 The XL Sport's aerodynamic drag coefficient stands at 0.258, and the vehicle has numerous uncompromising weight saving parts and features like titanium connecting rods, pushrod rear suspension, and components made of magnesium-alloy components.
The car's interior is dominated by a digital instrument cluster, a flat carbon part extending from the instrument cluster, red stitching on the seat and steering wheel, aluminium shift paddles and motorsport-inspired readouts.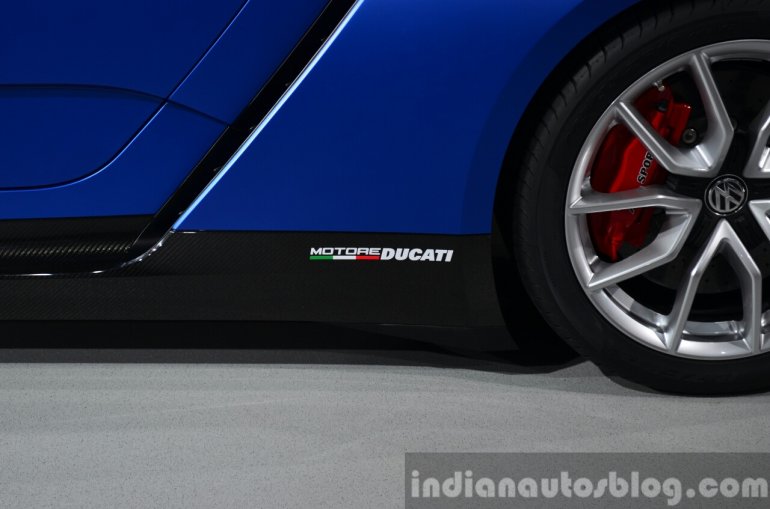 Only 250 units of the car will be made.
Refer the press release below for more info.
VW XL Sport - Press Release
[Head to Slideshare to see the press release if not viewable here]