Production restricted to 250 copies.
The VW XL Sport made its Chinese debut at the Auto Shanghai 2015. The limited edition model was previously showcased at the 2014 Paris Motor Show last October. Only 250 units of the car is said to be made.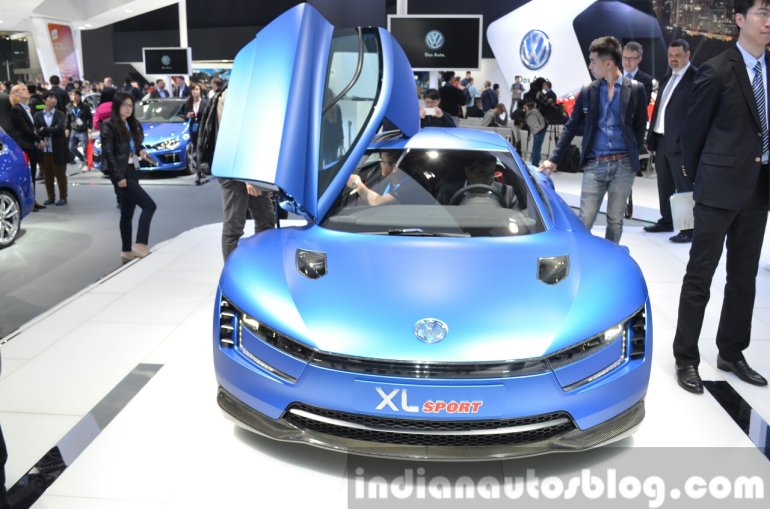 The XL Sport sees true interaction between the VW Group's massive reservoir of engines as it is powered by the same two-cylinder petrol engine that does duties for the Ducati 1199 Superleggera. The engine makes 197 hp, taking the car to a top speed of 270 km/h, whilst hitting 0-100 km/h in 5.7 seconds. The 1,199 cc engine is mated to a dual-clutch 7-speed gearbox.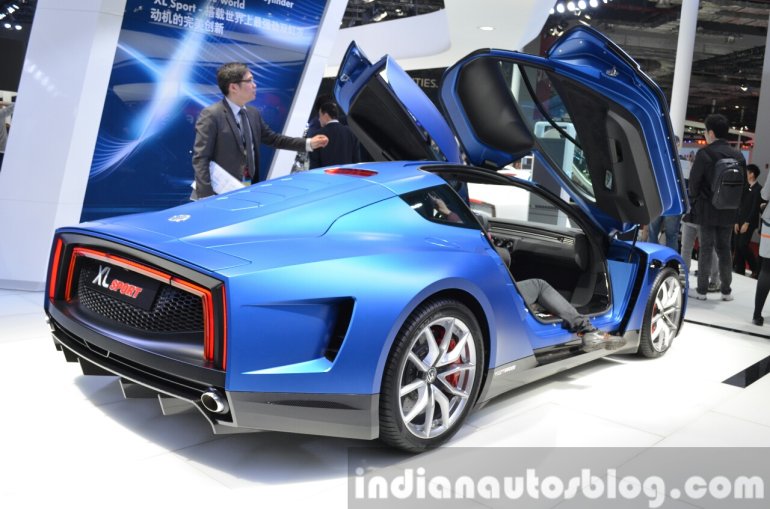 Developed on the basis of the VW XL1, the XL Sport weighs just 890 kg thanks to its Carbon Reinforced Polymer (CFRP) fabrication. The vehicle measures 4,291 mm in length, 1,847 mm in width, 1,152 mm in height, and has a wheelbase of 2,424 mm.
The car's interior is dominated by a digital instrument cluster, a flat carbon part extending from the instrument cluster, red stitching on the seat and steering wheel, aluminium shift paddles and motorsport-inspired readouts, and also features offset seating for the driver and the passenger.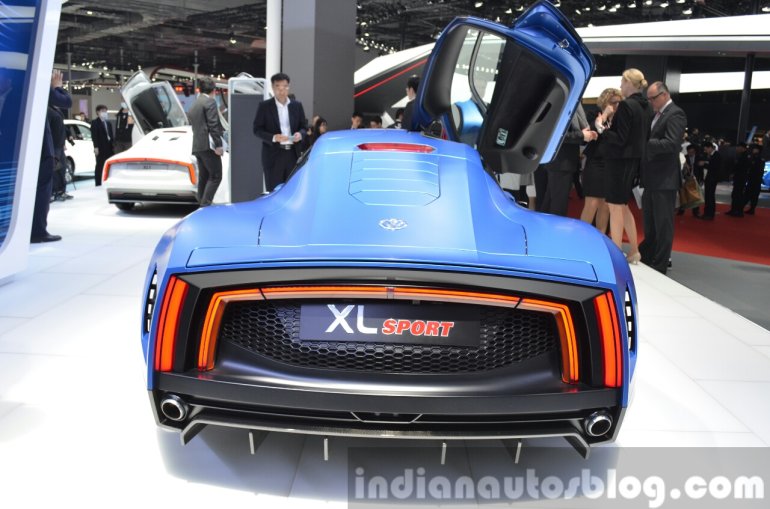 Forged magnesium alloy wheels are housed in 18 inch tyres and the car also gets ceramic brakes at all ends. You can read further about the XL Sport in the press release from its French premiere, embedded below the gallery.
VW XL Sport - Press Release
[Head to Slideshare to see the press release if not viewable here]