The race-prepped Vento gets a 6-speed DSG.
VW Motorsport India revealed details on the next season of its one-make race series yesterday. Until now, the brand has been using the VW Polo, but for 2015, the VW Vento is the donor car for the series. The VW Vento Cup 2015 will take over from where the Polo R Cup left.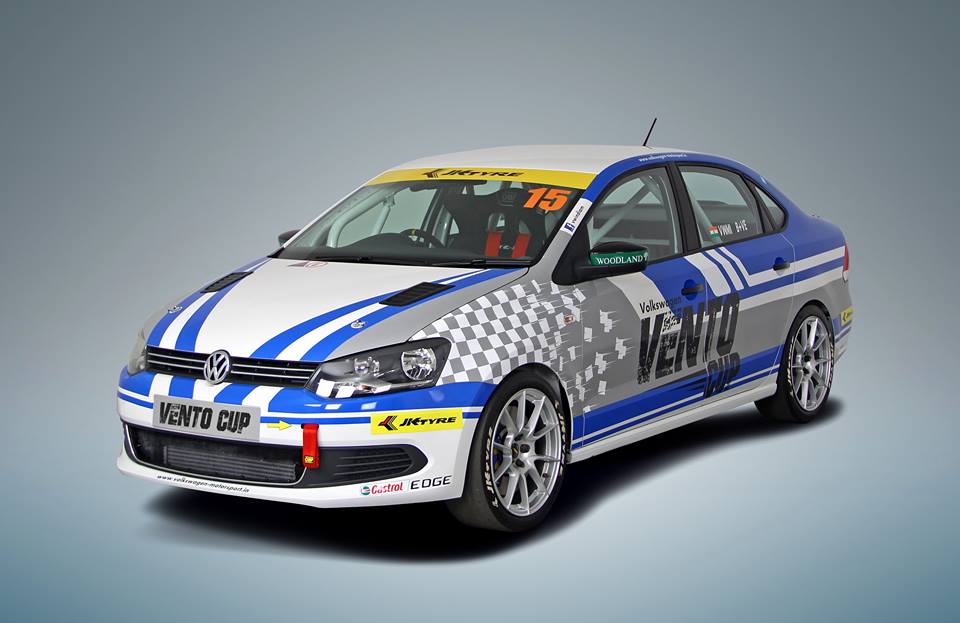 Elaborating on the race car, VW says that it is based on the Vento production car. However, where the standard Vento is available with a 1.2-liter TSI or a 1.6-liter petrol engine (both producing 105 PS), the Vento Cup is powered by a 1.4-liter TSI engine tuned to produce 180 PS and 250 Nm of torque.
The cars will use a 6-speed DSG gearbox sending power to the front wheels, and will run on high-octane fuel. They'll be fitted with FIA-prescribed equipment such as a roll-cage, racing seat, six-point harness, fire extinguisher etc.
Also read: VW Vento facelift to launch in India in June 2015
Registrations for the 2015 season of the Vento Cup are underway, and VW has classified contestants into three categories - Junior, Pro and Master. The Junior category costs INR 8 lakhs, the Master INR 12 lakhs and the Pro comes in at INR 14 lakhs, exclusive of taxes and safety deposit.