The
VW Up!
has been caught testing in Brazil for the millionth time. This image comes from Autos Segredos reader, Fabio Soares, who saw the test mule in Taubaté, Brazil. The Up! seen here is the five-door variant which would come before the three-door. VW Brazil plans on introducing at least
5 variant extensions for the Up!
These variant extensions include special editions such as the Black Up! and the White Up!, a pseudo-crossover called the Cross Up! and the three-door Up!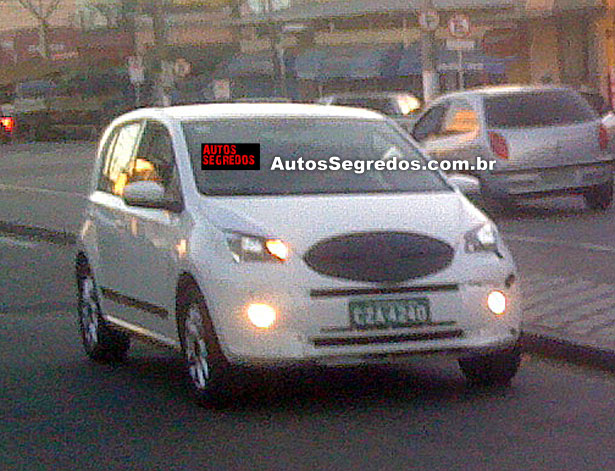 For Brazil, VW is making certain specific changes. The bootlid for example would be a conventional steel and glass door, unlike the all-glass bootlid of the European Up! The Brazilian media also report that the rear seat experience and the boot space would be enhanced thanks to a slightly longer C-pillar. The ride height of the car is also being increased to tackle Brazilian roads.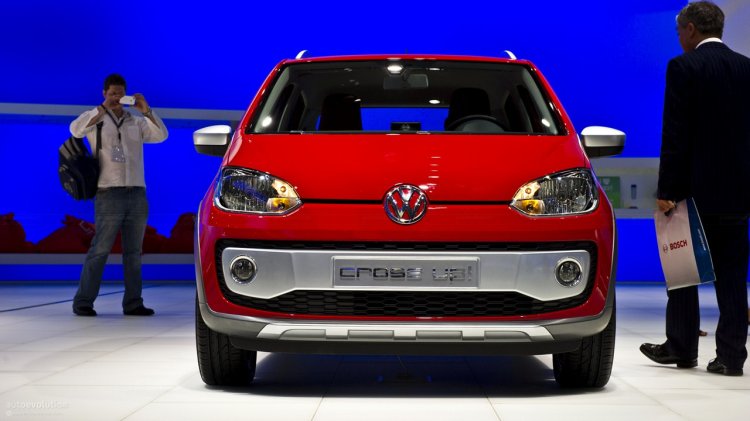 The Up! for Brazil would be powered by a 1.0-liter three-cylinder engine which has the capability to run on petrol and ethanol. While sipping petrol this engine produces 75bhp and ethanol increases this to 82bhp. Similarly, torque increases from 97 Nm to 104 Nm while using ethanol instead of petrol. VW is currently trailing behind Fiat, who is Brazil's auto market king. The Germans hope to overtake the Italians with their smallest family member which is scheduled to be launched in October this year at very competitive prices. [Image from -
Autos Segredos
]